Where there is no vision, the people perish.
Proverbs 29:18
As Brigidines we are members of the living Church. We are in the midst of a transition time, engaging with the new which is emerging: "Behold I am doing something new; now it springs forth."  Isaiah 49:19
We recognise that we live with tensions, crises, pain, non-inclusive liturgy and language and marginalisation of minority groups within the current Church structures. Despite these challenges we acknowledge our history and rootedness in our Catholic heritage and identity and avail ourselves of Church structures for the endorsement and continuation of our Brigidine ministries into the future.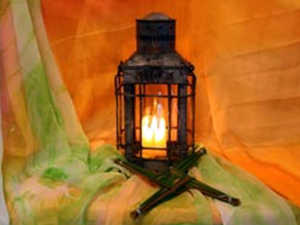 We are aware that, in the midst of these crises, many are leaving the Church while others are finding new ways of living their faith in parishes, schools, diverse educational and faith communities and in society at large. We stand in solidarity with those who are wrestling with issues in the current context and in this way we are contributing to a deeper living of the Gospel message and seek to be catalysts for the "grass roots" renewal of the Church. We believe that God's revelation is on-going. We strive to respond and express this in our lives as members of a living Church.
With God's help, and in a spirit of repentance and humility, we can use our hearts, minds and imagination to renew our church that it may, once again, become a 'light for the world.'
Jerry O'Hanlon, SJ, A New Vision for the Catholic Church.