At a time when we have both the supplies and capacity to distribute aid with unprecedented speed to the most remote locations, humane response is often hindered by inhumane policies and practices.
Judy Cannato, Field of Compassion.
The world in which we live continues to be marred by structural injustice. This is evidenced in the dispossession of indigenous peoples, the degradation of the environment, the marginalisation, displacement and the forced migration of people, the scandals within our Church, sexual abuse and the systemic discrimination and violence against women and children. People's lives are also impacted by the potential of the media to create a culture of fear and misinformation within local and global communities.
We have a strong desire and responsibility to respond to the cry of the poor. The Congregational Leadership Team Report (2011 p.9) acknowledged the "deep loss of trust in the major economic, financial, religious systems and institutions that are meant to protect and safeguard peoples and nations." Hence, we are aware that many have been betrayed by the institutions from which they have sought support. Nonetheless, as Brigidines aligned with others, we seek to bring about the reform of these institutions and the realisation of a more just society.
As Brigidines we will continue our involvement with UNANIMA International and promote ways in which the Congregation can be inserted into its agenda.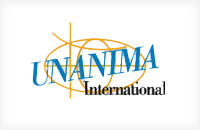 The Congregation, in partnership with others and through the ministry of individual Sisters will continue to engage in justice initiatives, such as working with asylum seekers and displaced peoples, counter human trafficking projects and engagement in eco-justice initiatives.