"Let us go forward on the road that has brought us to where we are."
Phil 3:16
Following leadership and governance consultation and discernment across the Congregation over a number of years it was the task of the 2011 Forum to bring this process to a conclusion.
In the knowledge and confidence that the members of the Congregation had reached an understanding and readiness to embrace a change in our leadership structures, a historic decision to change to one level of canonical governance was taken at the Forum.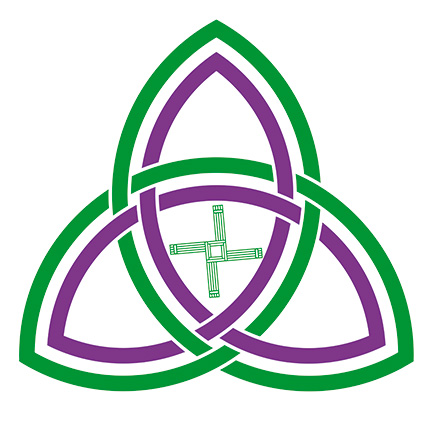 The Congregation is now comprised of three communities, one in the northern hemisphere and two in the southern hemisphere. The creation of three Communities gave rise to the choice of our logo. The Celtic knot dates from around the time of Brigid and is woven into a thread with no beginning and no end, reminding us of the timeless nature of the Spirit's presence among us, and our unbroken unity.
2011 – 2016 gives the Communities and Congregational Leadership Team time to address ways of refining these changes which will be ratified at the next Congregational Forum.