At the Afri Conference held during 2019 Feile Bhride events at the Solas Bhride Centre in Kildare, Brigidine Sister, Kay Mulhall presented a session on "Welcoming the Stranger". Kay is the founder of the Tallaght Drop-In Centre and has an ongoing commitment to all who came seeking a welcome. The text of Kay's talk can be accessed via the following link:
27th Afri Conference 2019: "Welcoming the Stranger" Her talk was followed by another session by Yemi Ojo.
Photos: Kay Mulhall (Right) and others weaving St Brigid's Crosses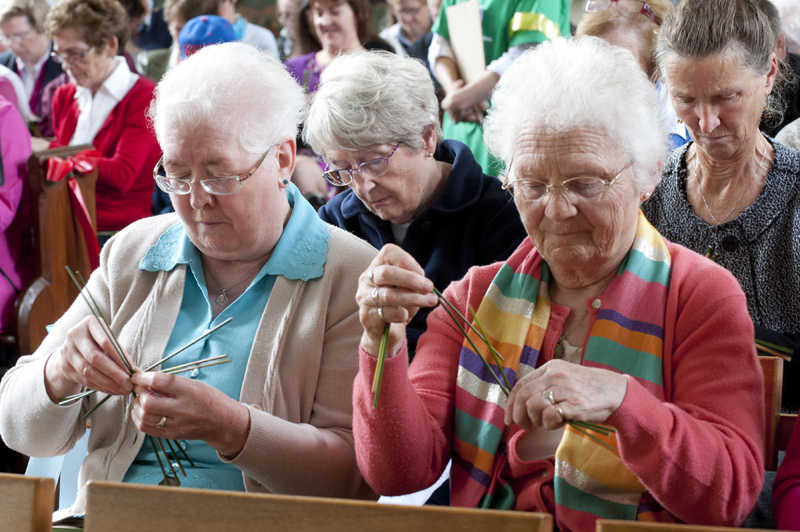 Yemi Ojo preparing to give her presentation.