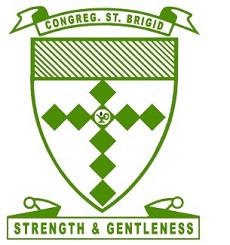 Congregation of St Brigid
Safeguarding Statement
Children and Adults at Risk
As a congregation of Brigidine sisters we value the right of every person to dignity and respect. We are committed to establishing right relationships and just structures within our Communities and in our ministries. We protect the well-being of all people and ensure that appropriate measures are in place for the safety of children and vulnerable adults.
Our policies and procedures for safeguarding children and adults at risk are in line with the relevant guidelines and legislation in each civil jurisdiction in which our sisters, their colleagues, employees and volunteers are engaged in ministry. The Brigidine sisters fully comply and cooperate with civil law in each jurisdiction where they work and with Canon law.
Safeguarding policies are reviewed every three years or updated according to changes in the requirements of the civil jurisdictions in which our communities are involved in ministry.
Appropriate ongoing training and education is provided regularly for all our sisters, employees and volunteers.
Where Brigidine sisters work in other than Brigidine sponsored ministries they follow the safeguarding policies of the organisations in which they work, having received clearance for such ministry from the relevant civil authority. In the absence of there being appropriate policies in these workplaces, sisters follow their Brigidine Community policy and procedures.
Revised: 30 March 2023
Click the links below to access policies that are relevant to each jurisdiction where Brigidines are engaged in ministry.
 Safeguarding Children Policy and Standards for the Catholic Church in Ireland 2016
http://www.portsmouthdiocese.org.uk/safeguarding/
Brigidine Sisters New Zealand Guidelines for the Prevention of and Response to Sexual Abuse in the Catholic Church in ANZ April 2017
Brigidine Sisters USA Professional Standards Policy
Charter-for-the-Protection-of-Children-and-Young-People-2018-US
Australian Catholic Safeguarding Ltd Standards
Brigidine Safeguarding Reference Group Australia
Brigidine Safeguarding Reference Group Australia
If you wish to contact Brigidine Safeguarding Reference Group Australia please email us at: Safeguarding@brigidine.org.au
BSCCA – Complaint Handling Policy & Procedures for Safeguarding Matters
BSCCA – Risk Management Strategy
Brigidine Sisters, Australia were accepted into the National Redress Scheme on 1st February 2020. Persons wishing to enquire about claims should go to https://www.nationalredress.gov.au/
National Redress Scheme – Fact Sheet
The Brigidine Sisters of Victoria recognise the rights of children and young people to enjoy a safe environment in which to live and develop. We adhere to the recommendations and policies of the Commission for Children and Young People. https://ccyp.vic.gov.au/
Mandatory reporting to Child Protection in Victoria