In Psalm 64 which we pray during this weekend's liturgy we recall that God in all goodness has made a home in which all are invited to rejoice in God's presence.
The Gospel Reading for the 22nd Sunday in Ordinary Time, Year C is from Luke 14:1, 7-14 and offers a parable Jesus told "because he noticed" how guests behaved when they gathered for a meal.
What behaviours might Jesus notice when we gather with family, friends or community today?
What dynamics or 'power plays' might he observe as we come together? What 'parable' would he tell about us and these dynamics?
Who are the ones invited to our table of life? Are there some still excluded? How does this parable of Jesus inform our choices and behaviours today?
The following Gospel Reflection by Veronica Lawson RSM is offered for our prayer and reflection as we enter "The Season of Creation" this week: https://www.mercyworld.org/f/reflection-on-the-gospel-ot-22c-vl-010919.pdf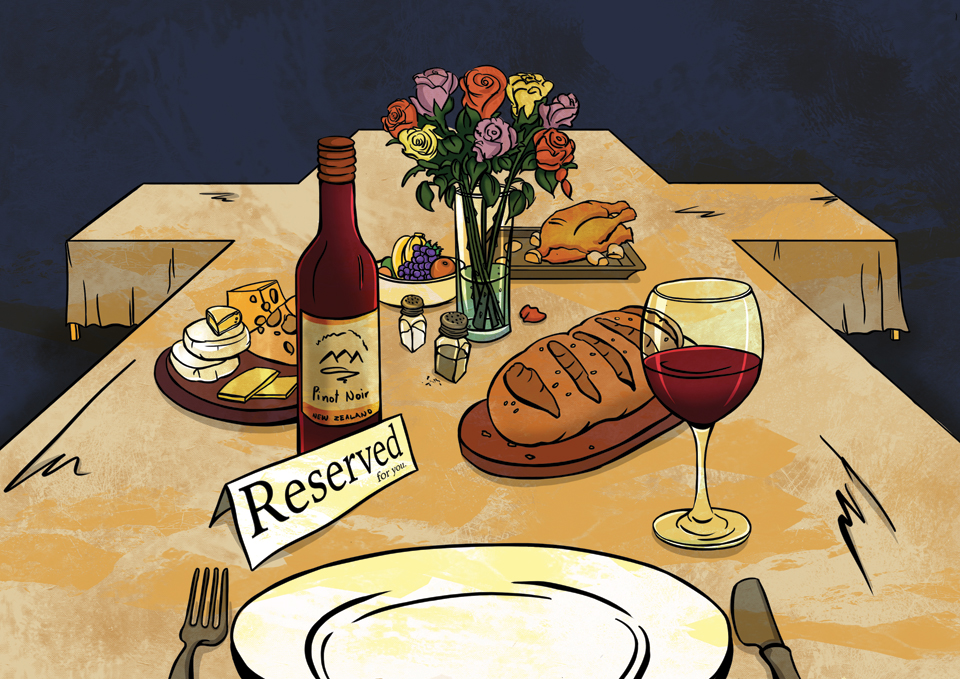 (The Lord's Feast – Jessie Boston, One Voice, New Zealand)