A number of Brigidine Sisters joined with others in a silent act of solidarity with all asylum seekers and refugees on this World Refugee Day.
Brigid Arthur CSB led the group by asking those gathered in a city street in the heart of Melbourne to call to mind the millions of people who've left their homelands because of persecution, violence or climate impact and are now in search for a safe place to call  home.
Asylum seekers currently being held in refugee camps, detention centres and in community detention were also remembered, as were the families from which they are separated.
In silence, all those working in a variety of ways to support refugees and in advocating for greater justice for all, were also held in the circle of remembrance and prayer.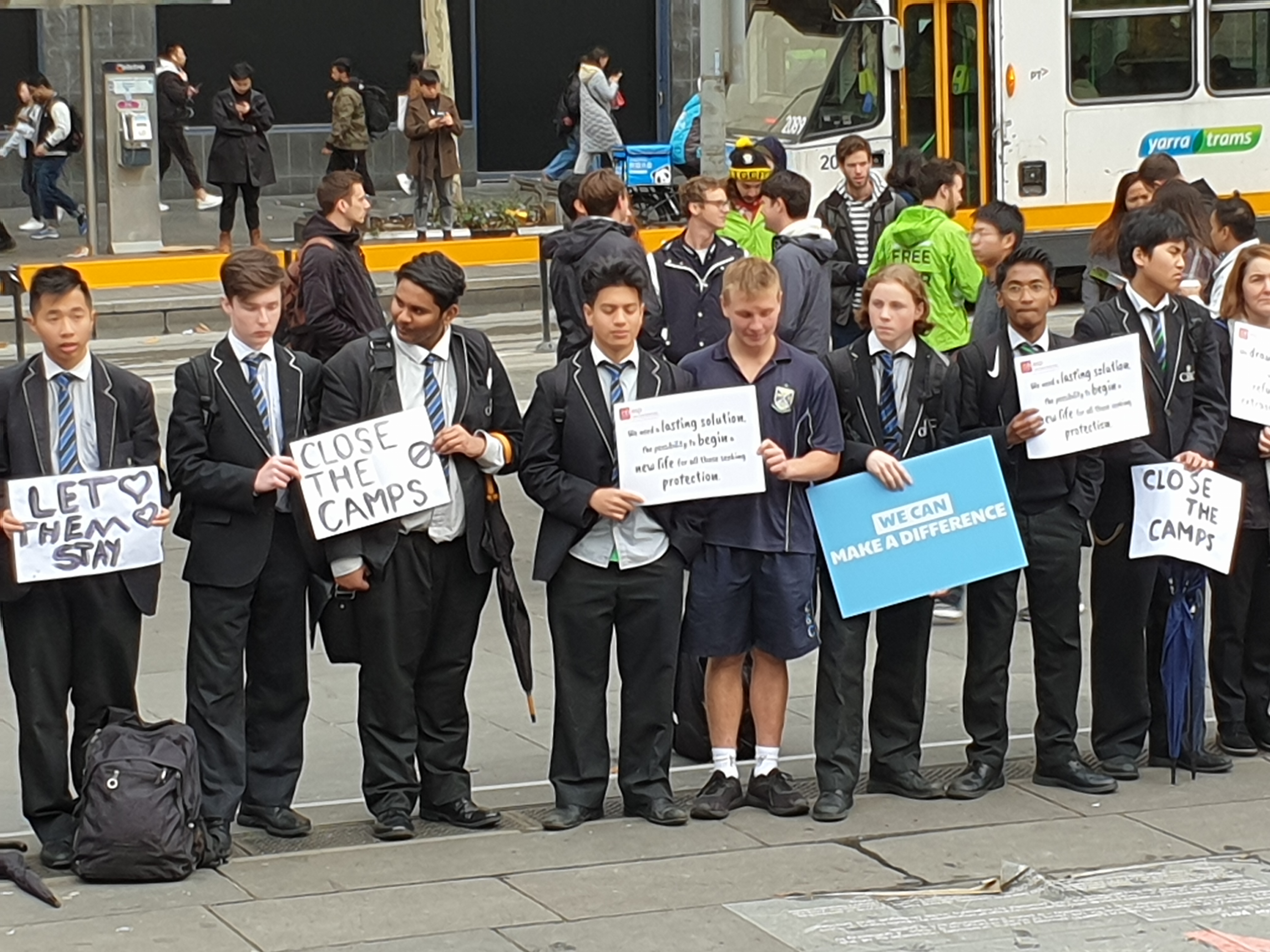 Secondary students among those in attendance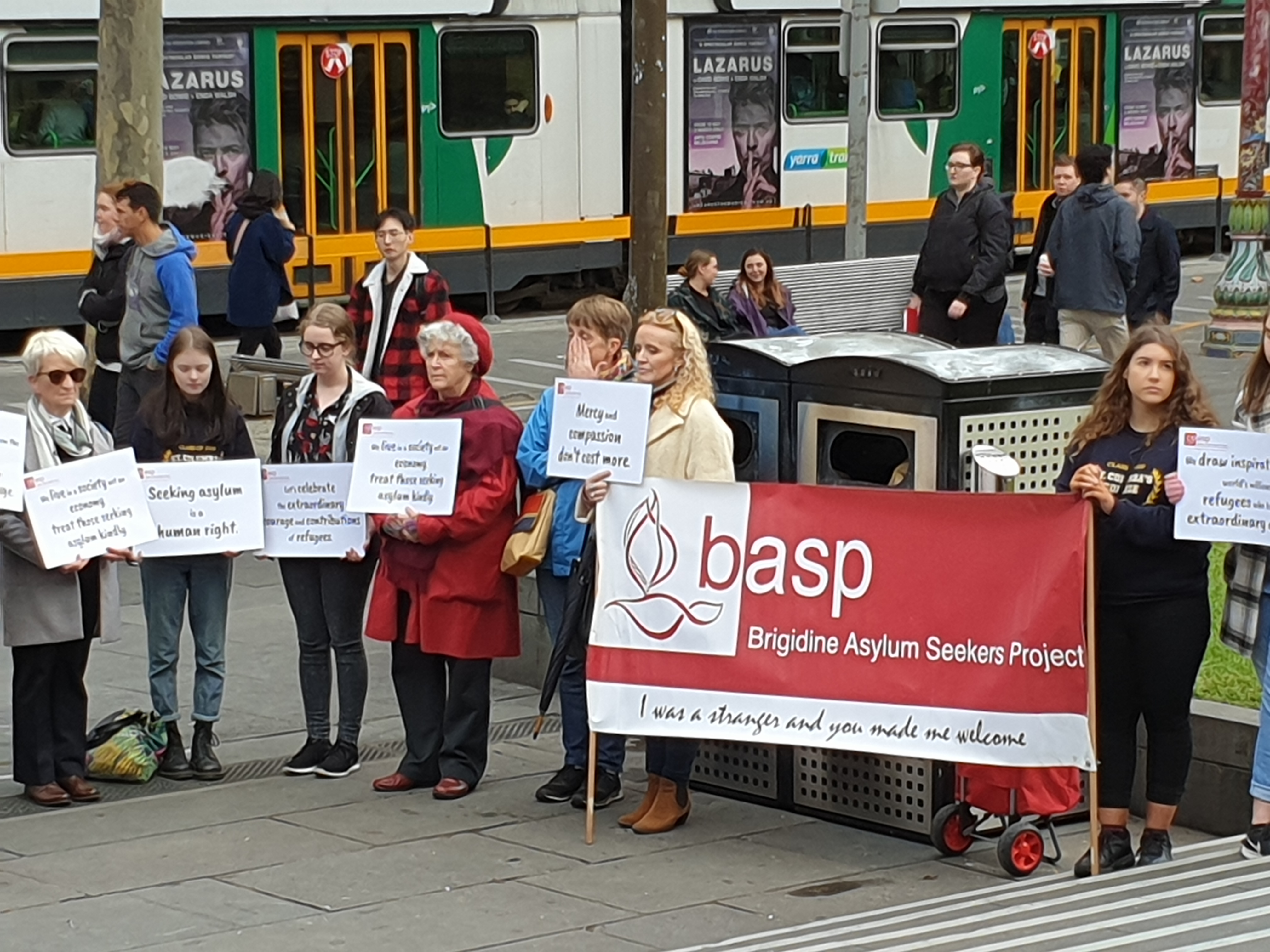 Brigidine Asylum Seekers Project Supporters at the event.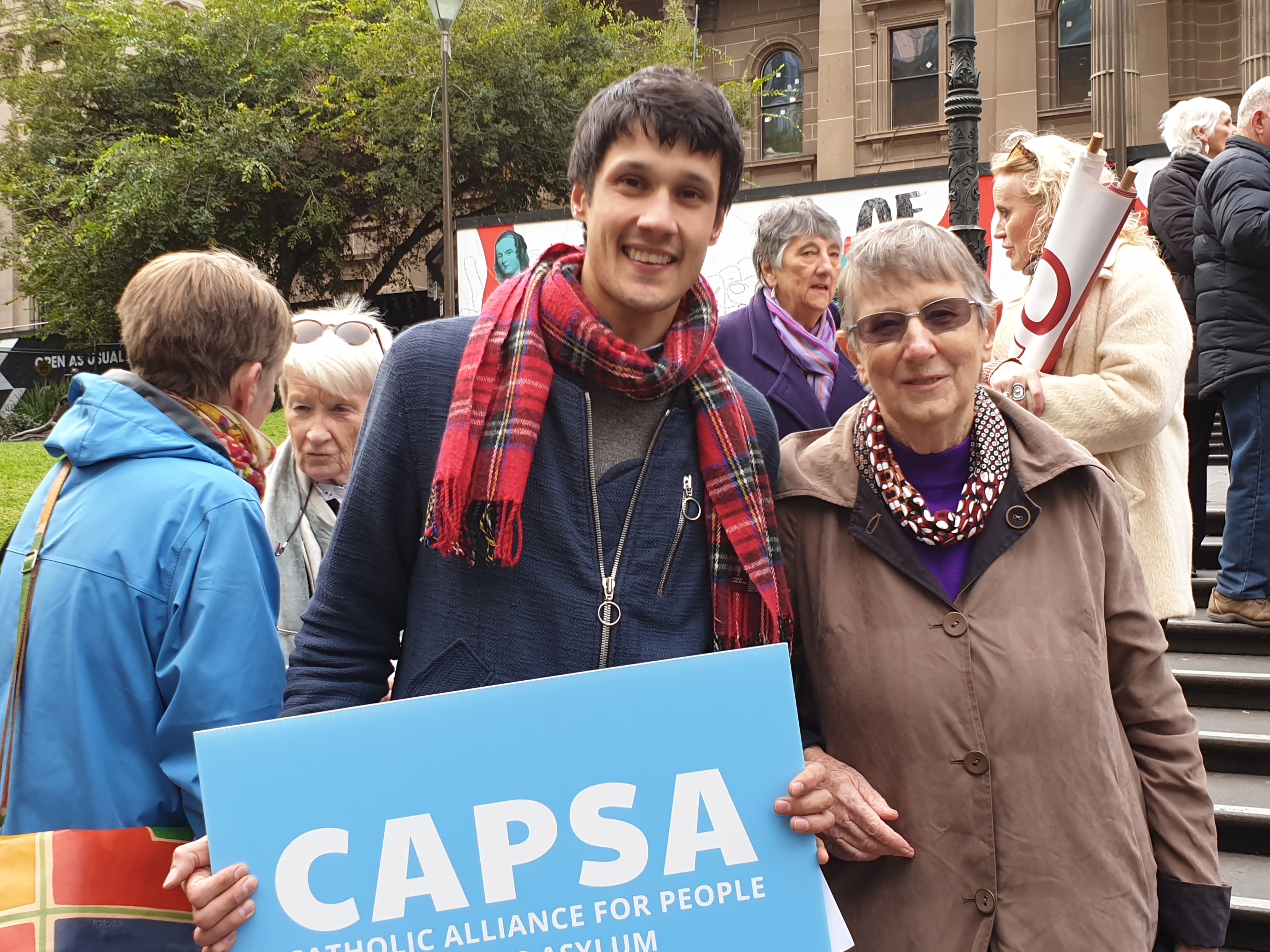 Josh from the Board of Brigidine Asylum Seekers Project, with Brigidine Sister Brigid Arthur CSB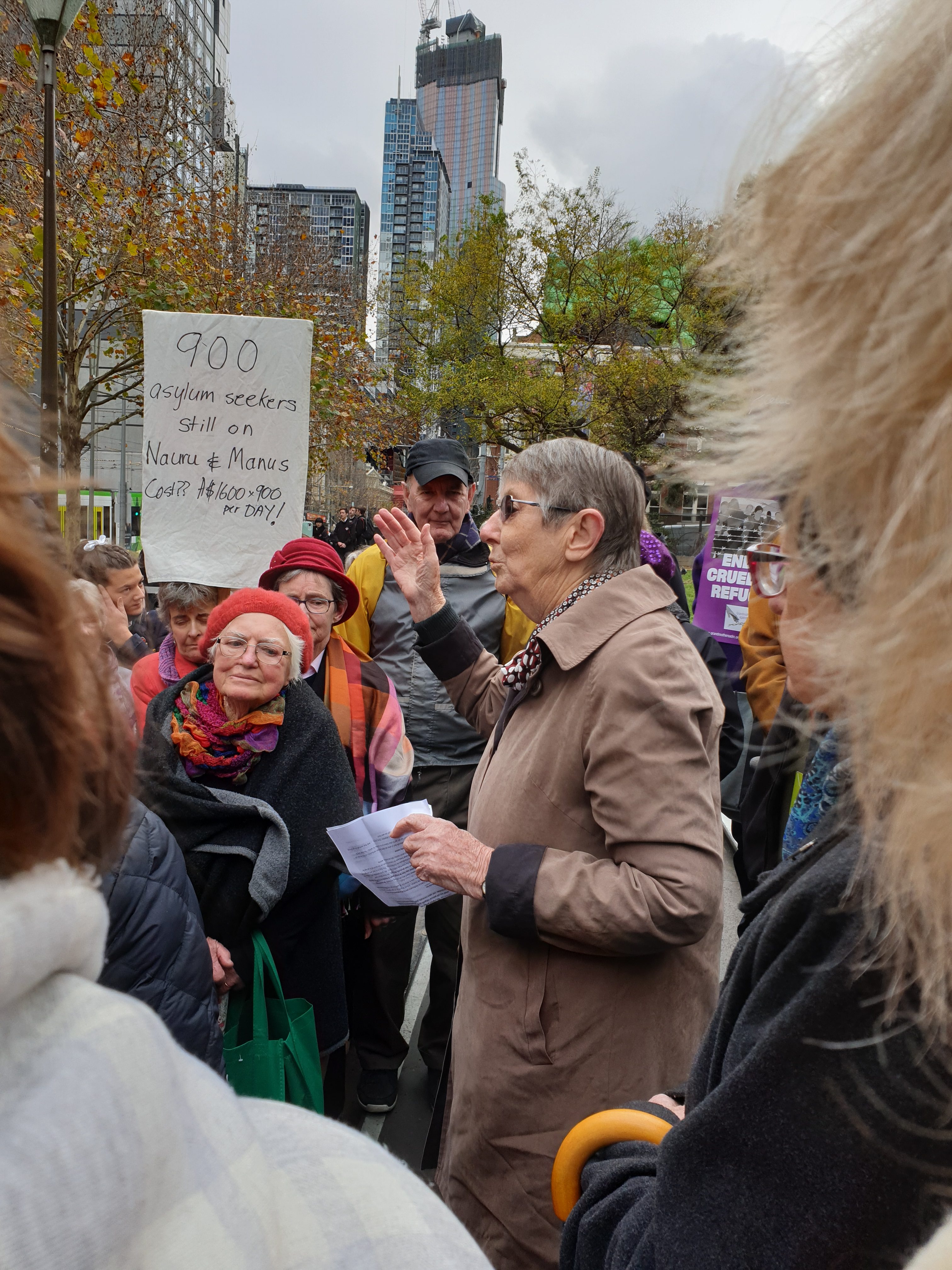 Brigidine Sister, Brigid Arthur addressing the gathering. Brigid is one of the founders of the Brigidine Asylum Seekers Project (BASP)
For more information about this Project and details re how to support the Project go to: https://basp.org.au/