In partnership with others, through the Congregational Common Project Fund, Brigidines support Pacific Calling Partnership.  The PCP recently funded  advocates to attend COP27 to fight for climate justice – with and on behalf of Pacific Island Nations.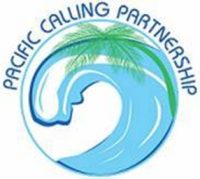 As COP27 ends, the Edmund Rice Centre for Justice and Education extends an invitation to attend their COP27 Webinar:  'COP27: Where to from here for the Pacific? '- which will take place on Thursday 24 November 6pm AEDT.
We are invited to register at the bottom of the page that opens  via this link: post-COP27 webinar.     COP27 particpants will share outcomes of COP27 and discuss implications.
One of the Speakers will be Maria Tiimon Chi-Fang, Pacific Outreach Officer, Edmund Rice Centre for Justice and Community Education. (Maria addressed and inspired participants at the 2018 Council of the Congregation)
Want to hear more?
–  In this video clip, Maria  gives Pacific Calling Partnership an update of developments at COP27.  Maria reporting from COP27
–  An invitation from Edmund Rice Centre:  Post COP27
–  A Statement from UN Secretary General at close of COP27: Statement – UN Secretary-General
"The non-economic loss and damage of losing one's culture and language cannot be measured in monetary terms. Islanders face the challenges of freak storms, drought, reliance on rainwater and risks to food securty and food safety…"
 – Maina Talia PCP –  Congregational Forum 2022