In an address at the Opening and Naming the new Sr Martin Jones csb Science Centre at Marian College West Sunshine the following words were spoken by Ms Kerrie Williams as to why the Centre is  named after Sr Martin who was on the staff of Marian College from 1996 – 2008.
"Sr Martin… this is what you modelled for all of us each and every day:
First, that the focus of learning is about giving each student the opportunity to discover her strengths and weaknesses and achieve her best….
Second, that in your day-to-day dealings with both staff and students you modelled the vision of St Brigid of Ireland…
Third, just like Jesus we see in you  both teacher and servant , a person who for over 50 years offered service to others in a variety of roles that always respected the dignity and humanity of everyone….
It seems fitting now that we have the opportunity to demonstrate our gratitude by naming a building in your honour. The Sr Martin Jones Science Centre will always be seen as a place of allowing our girls to gain knowledge and understanding, to discover new things and to observe and explain the world around them."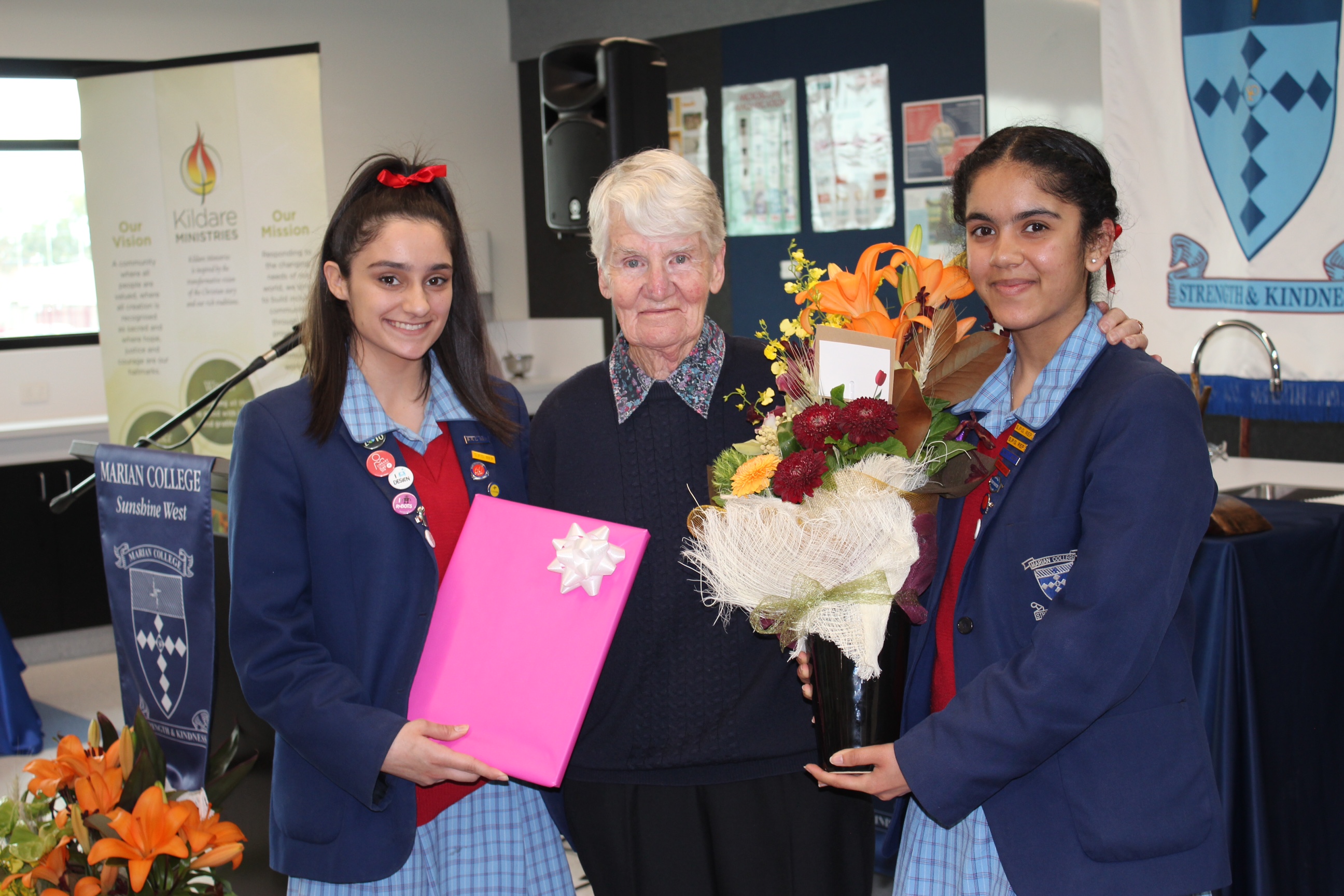 Sr Martin Jones csb with College Leaders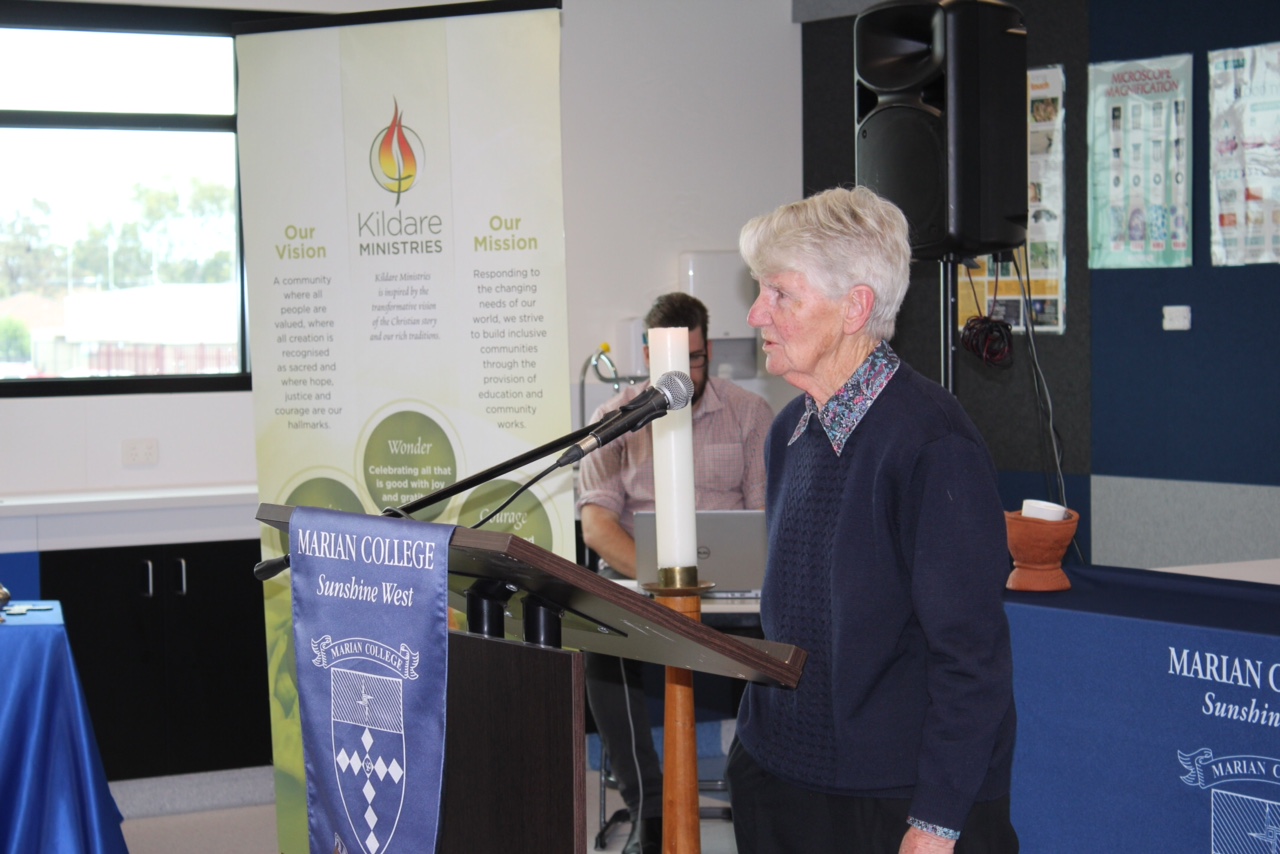 Sr Martin Jones offering a word of thanks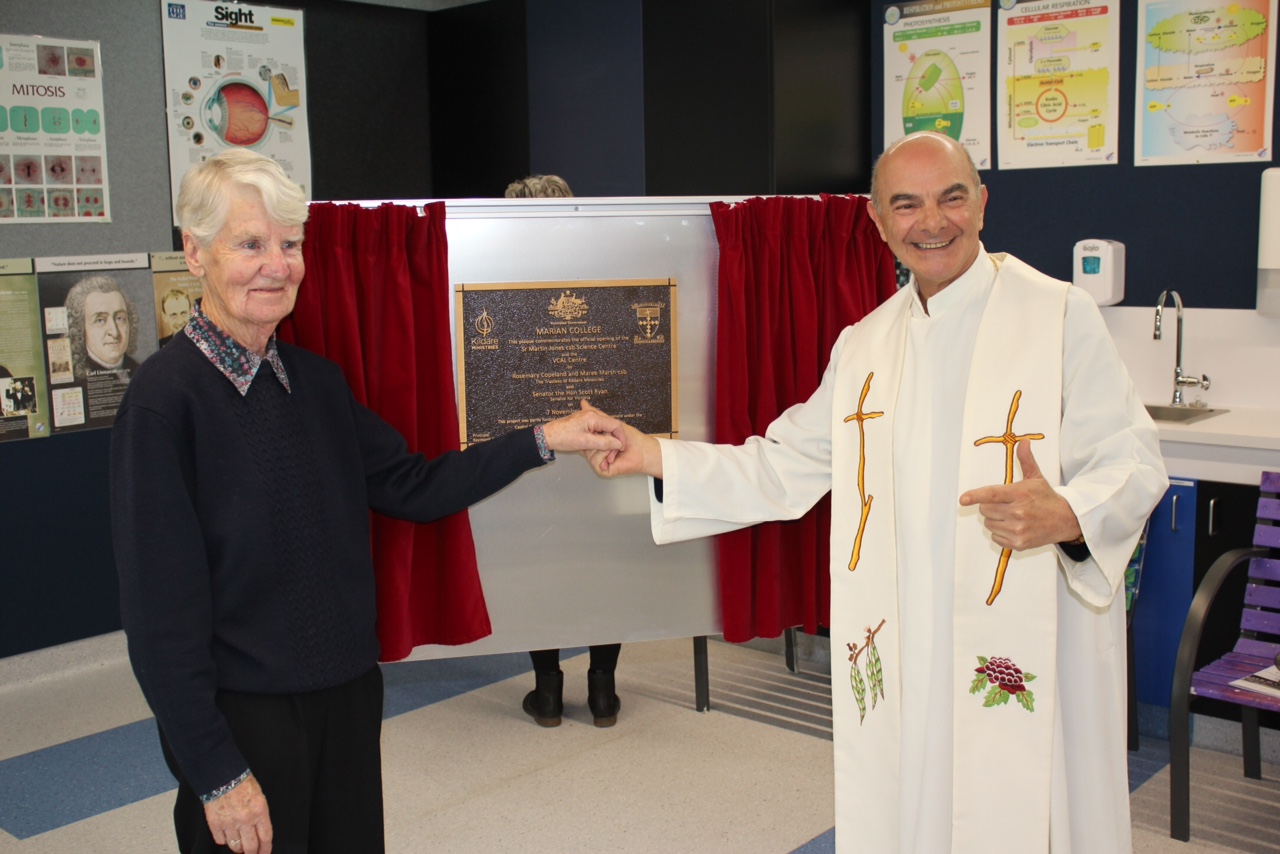 Unveiling of the plaque during the blessing ceremony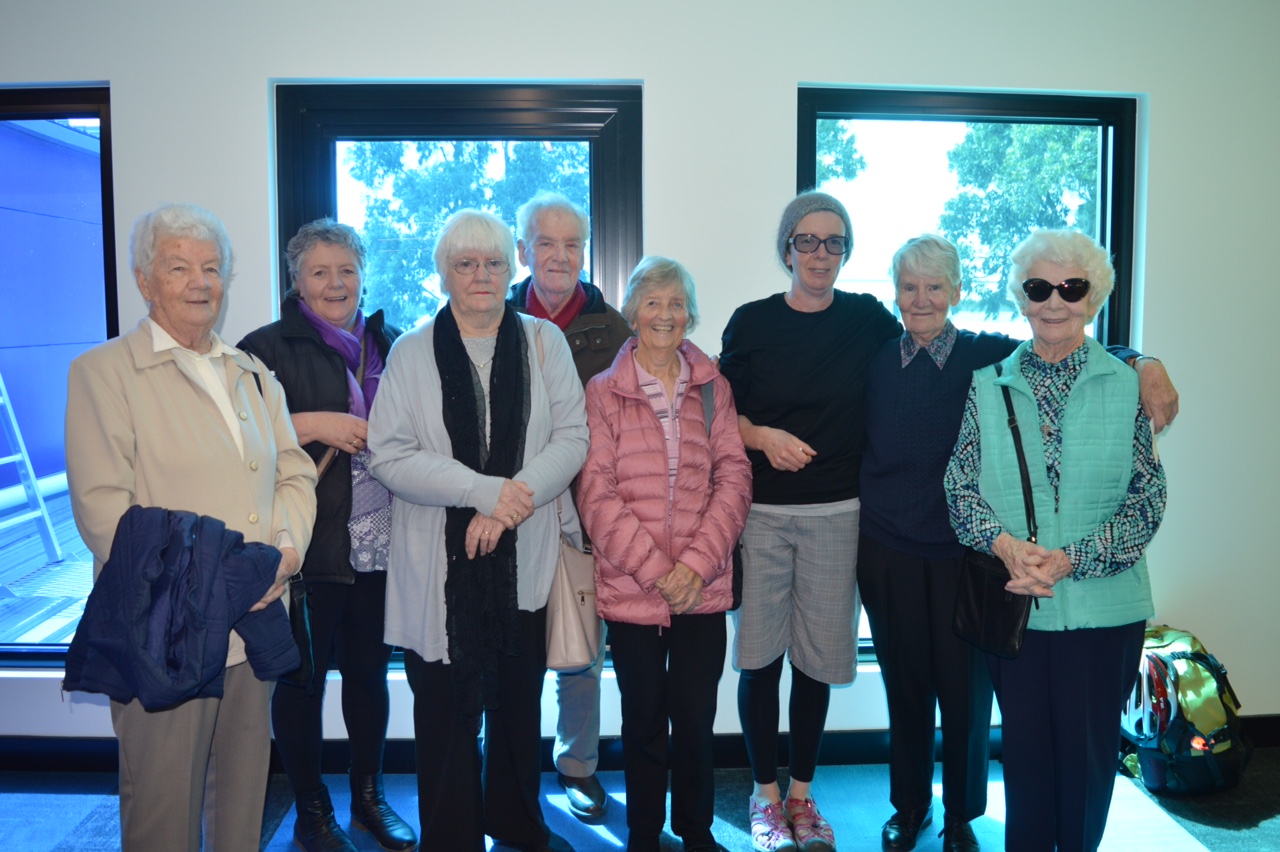 Sr Martin with some of her family members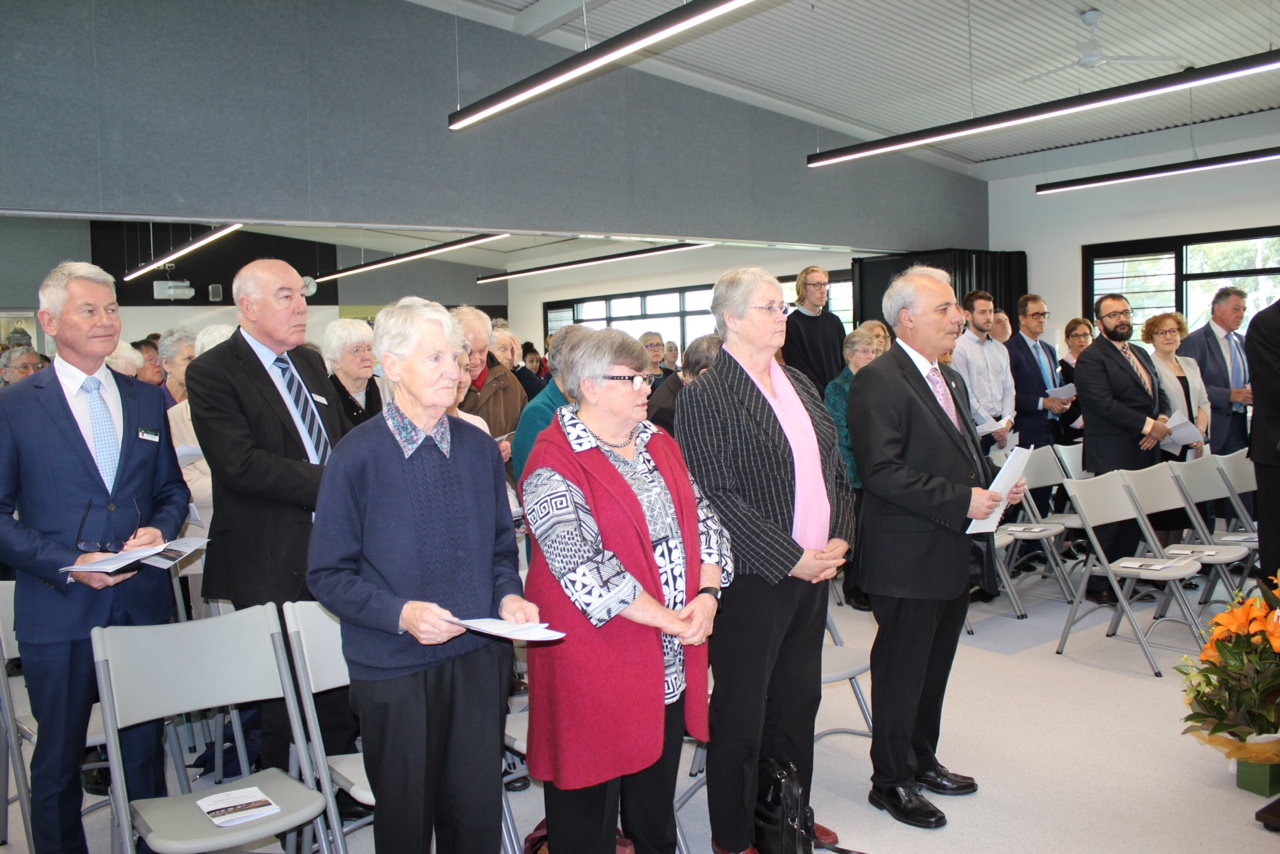 Members of Kildare Ministries with Mr Ray Pisani, Principal