The Brigidine Asylum Seekers' Project (BASP) in Melbourne draws its inspiration from the words and teaching of Jesus – "I was a stranger and you welcomed me…" (Matthew 25).
The Project (BASP) is a Kildare Ministries community work in the Brigidine tradition. BASP aims to:
 * provide hospitality and practical support for people seeking asylum
 * actively network with like-minded individuals & groups who are working for justice for asylum seekers
 * promote advocacy for the rights of asylum seekers
*  raise awareness of asylum seeker issues and concerns through a range of activities.
To read an update on all the latest news and challenges the Project is facing as well as some of the ways in which one can support or donate to the Project click on the following link:
BASP Newsletter No 92 June 2019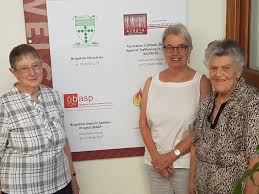 Brigid Arthur CSB, Libby Saunders & Jude Caldwell CSB – some of the staff of BASP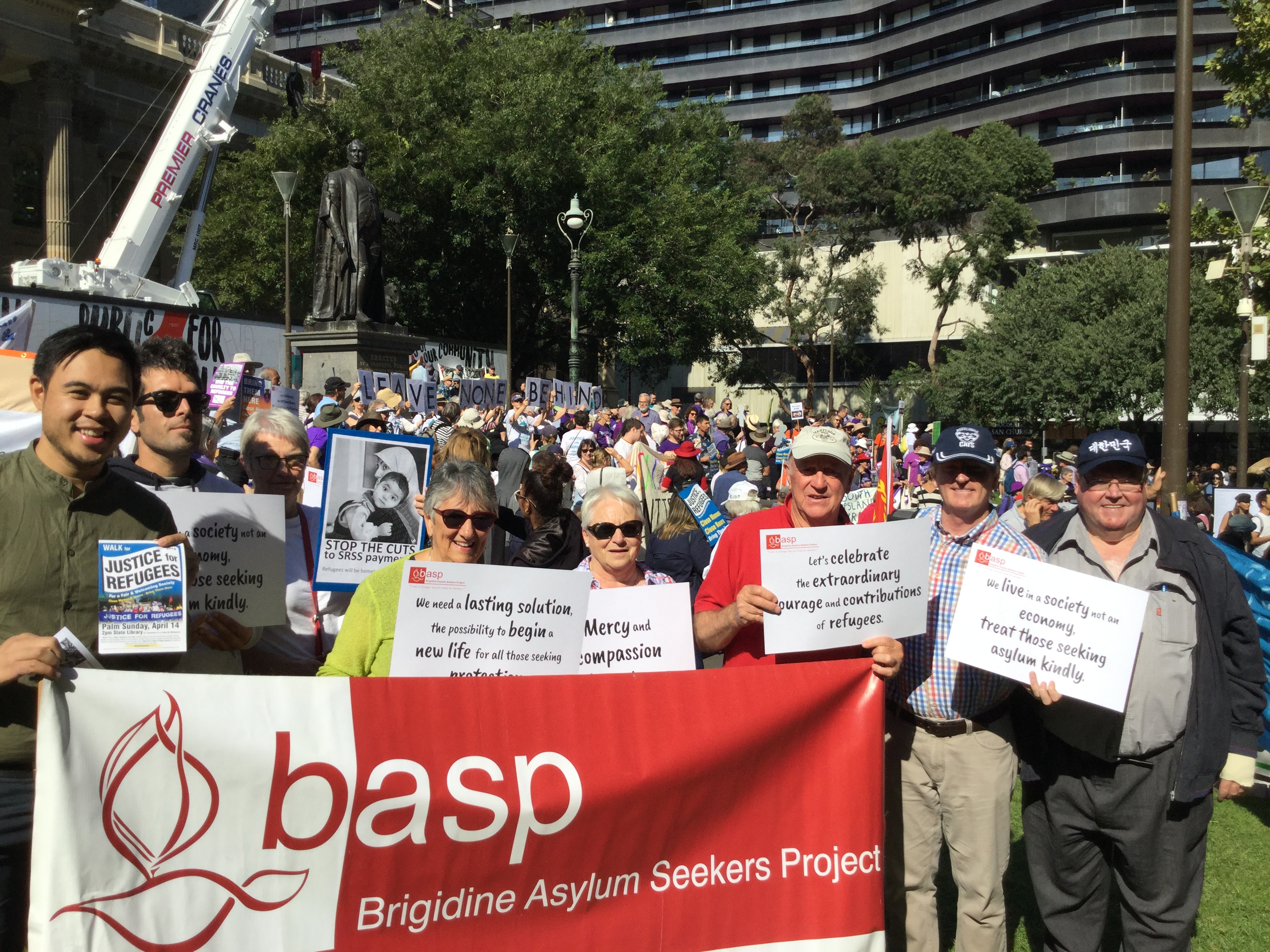 Advocacy on behalf of refugees and asylum seekers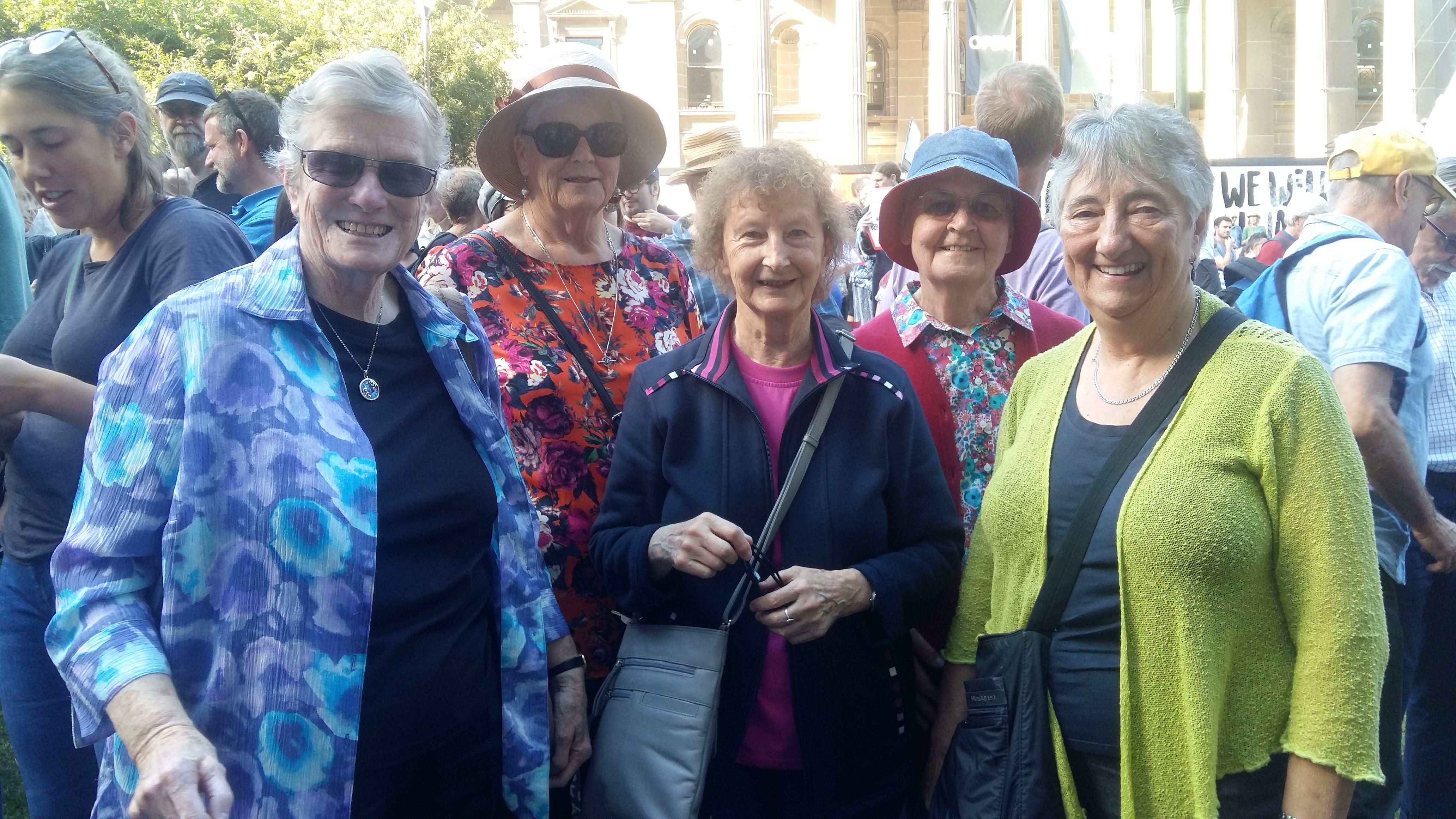 Some of the Brigidine Sisters at the 2019 Palm Sunday Walk for Refugees