Congratulations to Brigid Arthur CSB who was awarded a Catholic Social Services Victoria (CSSV) Life Membership Award at a dinner in Melbourne on 30 August.
During the evening, it was acknowledged that Brigid, together with Catherine Kelly CSB, was one of the co-founders of the Brigidine Asylum Seekers Project (BASP) in 2001.
Brigid's tireless leadership and work with the Brigidine Asylum Seekers Project since then was celebrated. Well done Brigid!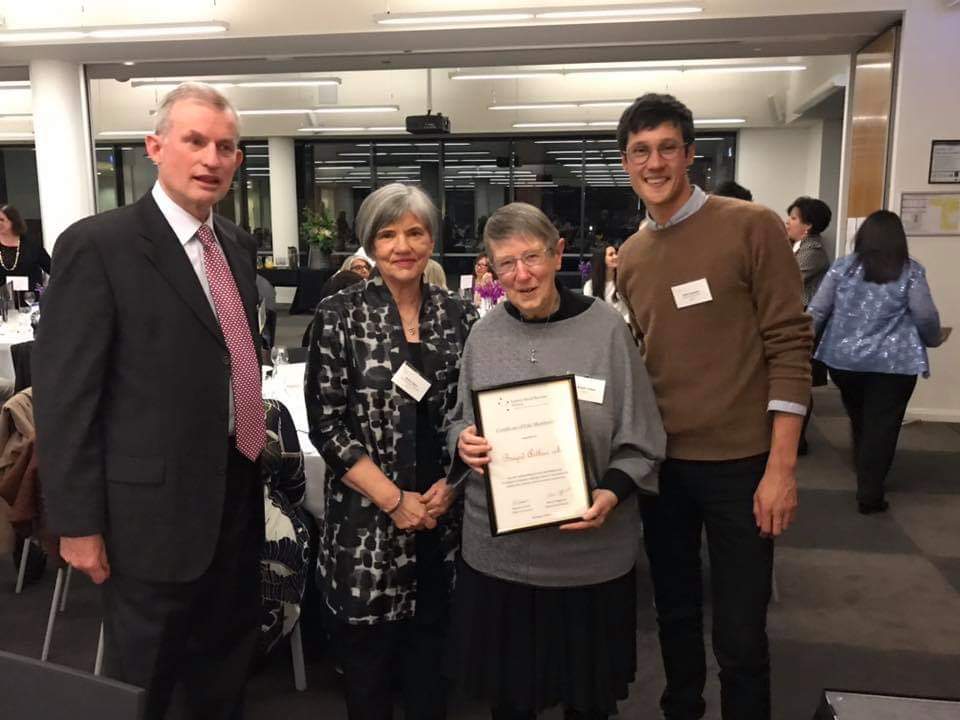 Denis Fitzgerald (Executive Director CSSV), Jenny Glare, Brigid Arthur CSB and Josh Lourensz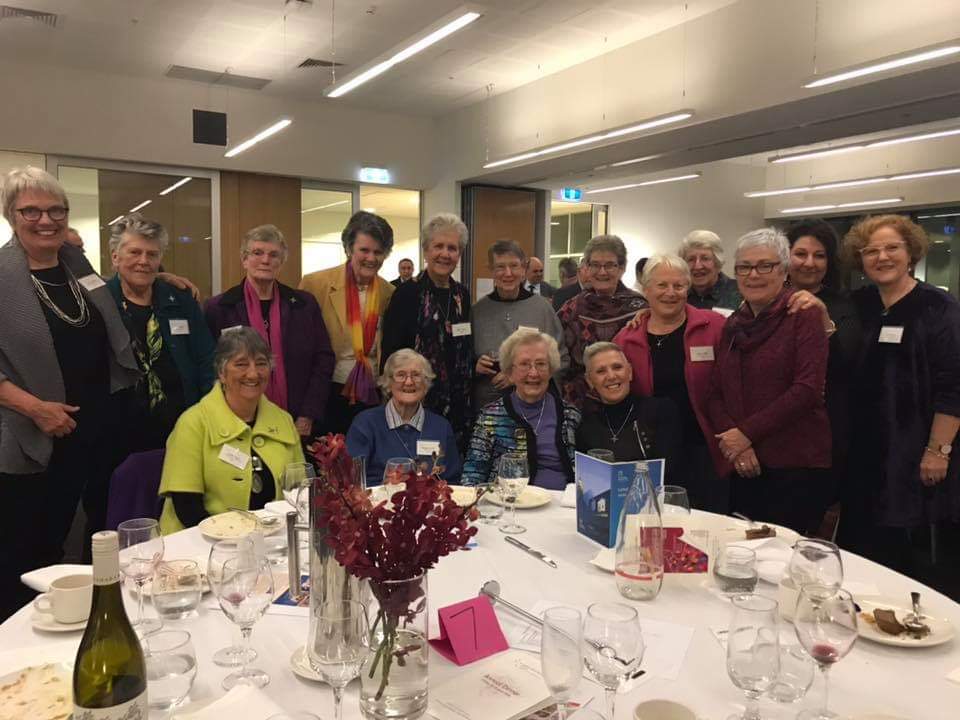 Brigidine Sisters and friends celebrating Brigid Arthur CSB at the Award Dinner.
If you would like more information about BASP or wish to make a donation to support the work of supporting asylum seekers and refugees go to: https://basp.org.au/