In his first visit to Ireland in 20 years the Dalai Lama spoke to a large crowd in Dublin before visiting Kildare town where he was greeted by school children and presented with a St Brigid's Cross and a St Brigid's Flame – the symbols of Kildare's spiritual heritage and of justice and peace, in recognition of his work for peace and commitment to non -violence.
Pictured below is the Brigid's Cross crafted by Newbridge Silverware to be presented to Dalai Lama.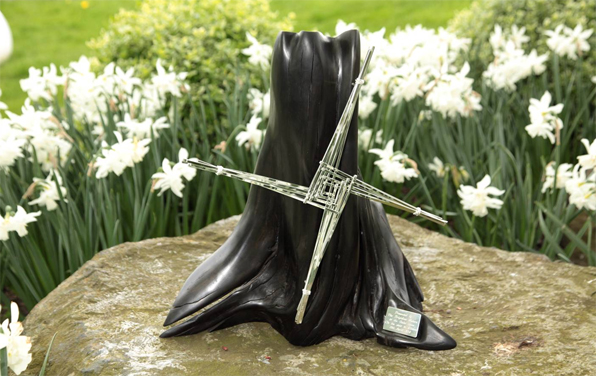 The Dalai Lama is presented with the Brigid's Lamp from the Solas Bhride community, Kildare.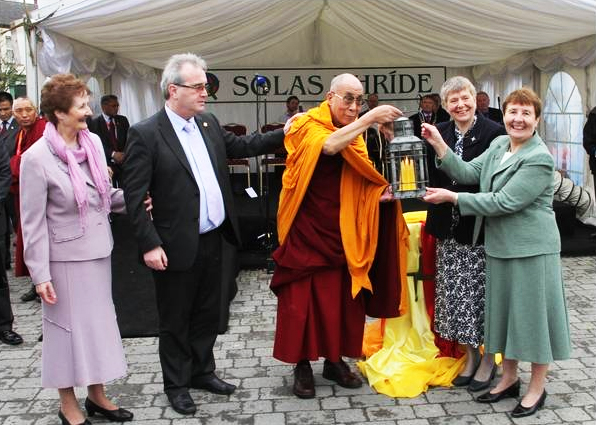 In photo are Brigidines Rita Minehan, Phil O'Shea, Mary Minehan with Richard Moore (Children in Crossfire) and the Dalai Lama.
A report on the Dalai Lama's visit to Ireland can be accessed here.