In 1886 Brigidine Sisters travelled from Ireland to set up their first foundation in Victoria at Echuca. There they built and started St Joseph's College – a co-educational secondary school. St Joseph's College is now in the care of Kildare Ministries. After 130 years an exciting announcement about plans for expansion at St Joseph's College to meet ongoing and changing needs was recently made by Kildare Ministries and College leaders.
The good work of Catholic education is in good hands as they continue to plan to offer future opportunities for young people in Echuca, Moama and surrounding areas.
The layout of plans for the new St Joseph's College campus is firmly contained in the arms of a Brigid's Cross.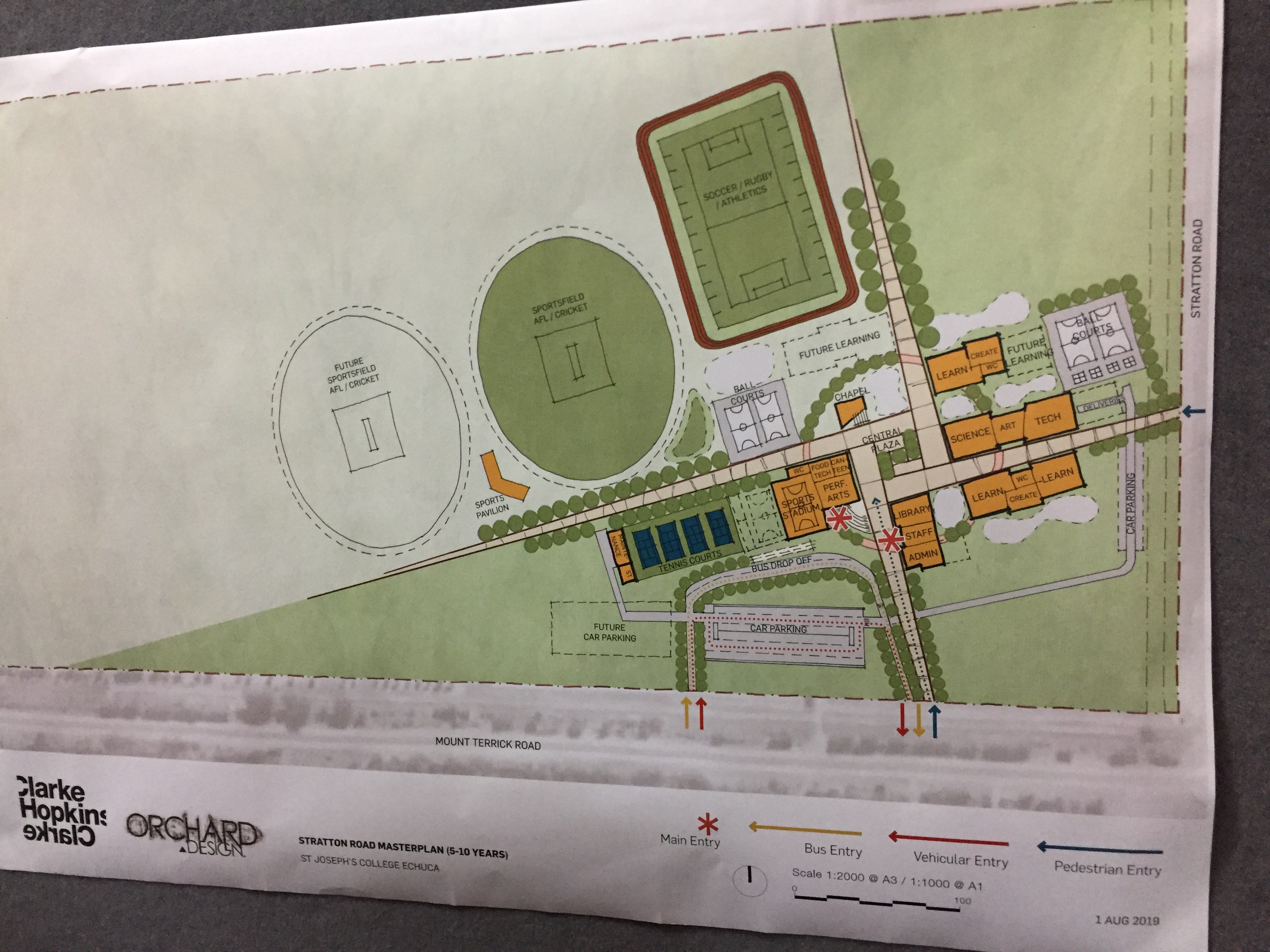 For further information go to: https://www.sje.vic.edu.au/
or https://inewsletter.co/kildare-ministries-newsletter-issue-four/
The following video clip gives an overview of developments at St Joseph's College, Echuca
Setting Foot On New GroundSt. Joseph's is excited to announce the purchase of land at 66 Stratton Road for the purpose of establishing a Second (Junior) Campus."The second site is ideally placed to cater for future growth and community needs. With ease of access to both Echuca, Moama and the current Dickson St site it is envisaged that the combined facilities will be well suited to the Catholic secondary educational needs of the extended regional community for many decades to come."

Posted by St Joseph's College Echuca on Thursday, 1 August 2019