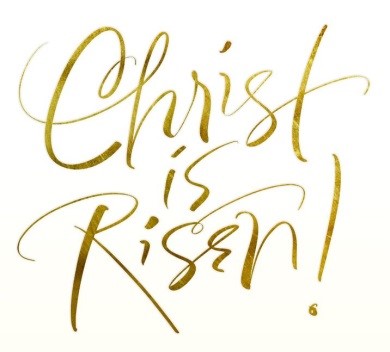 In these days of Easter we join Earth and all beings in giving thanks for the gifts of new life born out of the risk of letting go and entering into the mystery of death.
We give thanks for Jesus who trusted God at work in his life until the very end.
We rejoice in the faith of all who give without counting the cost or who risk their status, their security and their very lives, so that God's promise of justice, liberation and a fullness of life may come.
May joy and peace be the gifts we receive as we celebrate that Christ is truly alive and with us still.
May we know deep within that our God continues to animate fresh possibilities in our lives and sends us forth each day as disciples of joy and hope.