On February 1 we celebrate the feast day of our Patroness, St. Brigid of Kildare (451-525) who is honoured as one of Ireland's patron saints, along with Patrick and Columba.
Irish hagiography names her as an early Irish Christian nun, abbess, and foundress of several monasteries including a monastery for women and men  in the monastic city of Kildare (Cill Dara, the church of the oak).
Her monastery in Kildare became known as an important centre of hospitality, culture, education, healing and worship in Ireland and beyond until the suppression of abbeys in the 16th century.
St. Brigid of Kildare bridges and integrates the ancient Celtic spirituality and Christianity. The lore, rituals and traditions of St. Brigid of Kildare are often impossible to separate from her namesake, the Celtic triple goddess, Brigid.
Today, Brigidine Sisters honour Brigid of Kildare especially at their Solas Bhride Centre and Hermitages in Kildare where the 2018 Feile Bhride is currently  being held. We also honour our Patroness through our prayer and reflective living and collaboration with all our Associates and colleagues in various ministries and places around the world.
Inspired by the wonderful ancient legends of Brigid of Kildare and her striking example, we strive to keep alive Brigid's flame of faith and hospitality.
Like her, we too are impelled to have a concern for the poor and oppressed, and a deep sensitivity for and appreciation of God's creation – the one web of life.
Happy St Brigid's Day!
Happy Feile Bhride!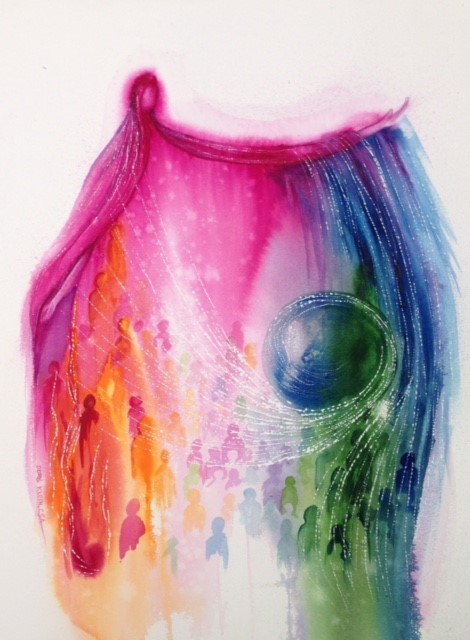 For more information about St Brigid and Feile Bhride 2018 click on the following link: