Brigidines join women and girls around the world to mark 2016 International Women's Day.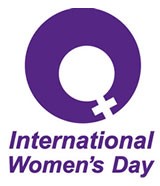 This year's theme is "Pledge for Parity". Worldwide women continue to contribute uniquely to social, religious, economic, cultural and political life. While we have much to celebrate today, progress towards gender parity has slowed in many places. The World Economic Forum predicted in 2014 that it would take until 2095 to achieve global gender parity. Then one year later in 2015, they estimated that a slowdown in the already glacial pace of progress meant the gender gap wouldn't close entirely until 2133.
Everyone – men and women – can take a concrete step to help achieve gender parity more quickly – whether to help women and girls achieve their ambitions, call for gender-balanced leadership, respect and value difference, develop more inclusive liturgies and rituals and bring an end to bias in the workplace.
Inspired by the following vision: "There is neither Jew nor Gentile, neither slave nor free, nor is there male and female, for you are all one in Christ Jesus" (Galatians 3:28) each of us is challenged to use our own spheres of influence, and commit to take pragmatic action to accelerate gender parity.