The Founder of the Brigidine Sisters in 1807 was Daniel Delany, Bishop of the Diocese of Kildare and Leighlin in Ireland.
In his time he developed various strategies and structures to meet the needs of his people living in harsh and difficult times. These strategies were suited to the times and included organizing Sunday Schools and music sessions as well as home visitations and processions to nurture the faith of the people.
His successor today, Bishop Denis Nulty has been involved in developing different structures – ones needed for the Church today. He has just held the first meeting of a newly formed Diocesan Pastoral Council whose work will be focussed on creating and building capacity for shared leadership in every parish in the diocese.
To read of this hopeful development go to: https://www.kandle.ie/meeting-kl-diocesan-pastoral-council/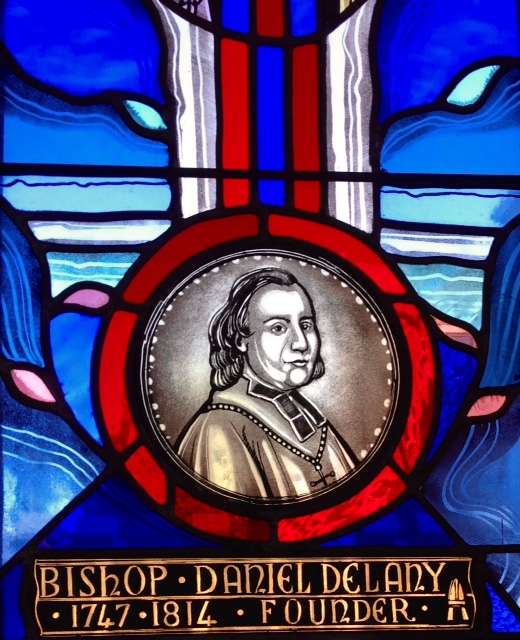 (Stain glass window in the Tullow Parish Church. Photo by Claire Griffin CSB)