If you are a website member and have misplaced or forgotten you password, follow the below instructions to get a new password.
---
Go to the login page and click the Reset Password link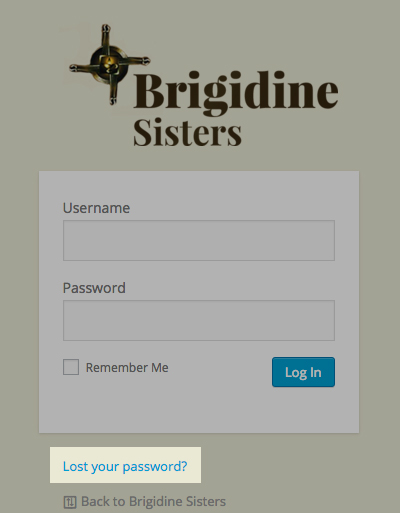 2. Enter your username or email address. An email from Brigidine Sisters website will be sent to your inbox. Click that link to get to the Password Reset page.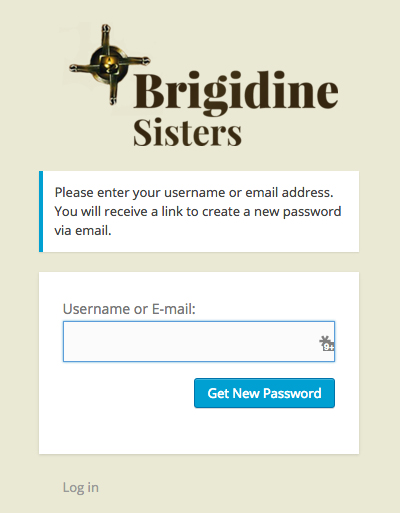 3. A new password will be presented to you. You can use this password or create your own by deleting the password and typing in the password area. We advise using the password provided or creating a strong password. Be sure to copy this password to a secure place where you can retrieve it. Click Reset Password button to confirm your new password.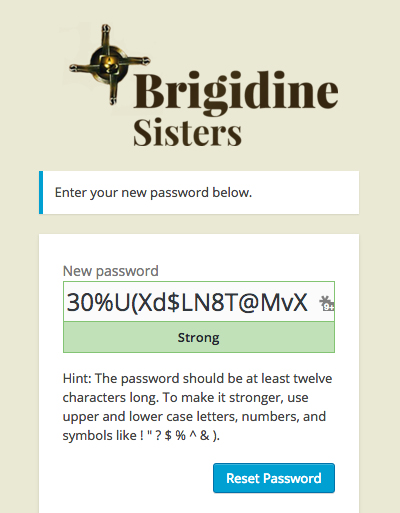 4. Click Log in and use your new password to login.