The Uluru Statement from the Heart outlines the path forward for recognising Indigenous Australians in the nation's constitution.It was endorsed with a standing ovation by a gathering of 250 Aboriginal and Torres Strait Islander leaders on May 26, 2017, following a four-day First Nations National Constitutional Convention held at Uluru.
The statement asks Australians to change the constitution to allow Indigenous Australians a voice in the laws and policies that are made about them. Throughout the consultations, delegates overwhelmingly rejected symbolic recognition in the form of a simple acknowledgement in the constitution, as had been advanced by the "Recognise" campaign. The Statement instead lays out their vision for substantive and structural reform that will make a difference in their communities.
The Uluru Statement proposes three key elements for sequential reform: "Voice, Treaty, Truth".
To read the Statement go to: ULURU STATEMENT FROM THE HEART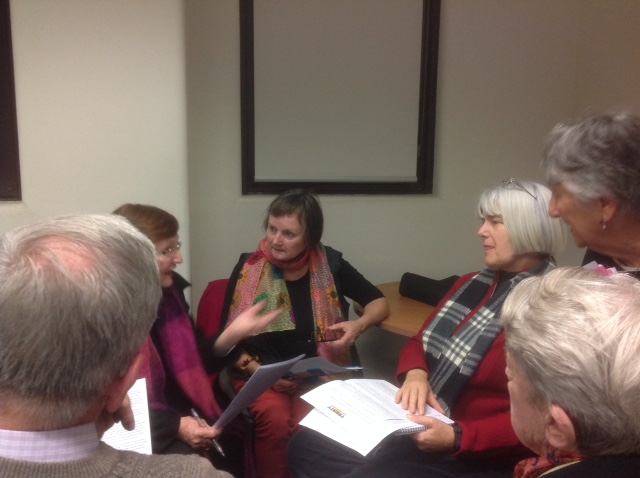 Brigidines and others at a meeting at the Brigidine Ministry Centre to deepen an understanding of the Uluru Statement