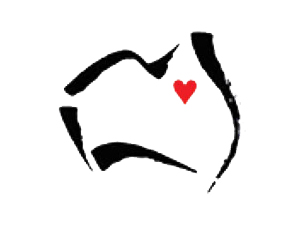 ALDS plays an important role in supporting those affected by Leukodystrophy which is a group of rare genetic disorders that affect the central nervous system. In most instances, these disorders are progressive and symptoms often include loss of muscle tone, blindness and other debilitating factors. Unfortunately at this stage there is no cure for this genetic condition, although research into Leukodystrophy continues.
On 21st March, 2010, several members of the Victorian Province attended the Annual General Meeting of the Australian Leukodystrophy Support Group Inc. (ALDS) held at Kildara Centre, Malvern. At this gathering Professor Ed Byrne, AO, Vice Chancellor and President of Monash University oversaw the election of the group's 2010 office bearers. ALDS State representatives from Queensland, West Australia, South Australia, NSW and Victoria gave reports outlining how they had supported families of people diagnosed with ALDS in the past twelve months. They also shared reports on the various fundraising activities held in each State.
A highlight of the meeting was a report "Looking Back, Looking Forward" by outgoing President, Julie Thomas csb. Almost eighteen years ago, Julie, who suffers leukodystrophy herself, founded this support group to assist other sufferers. Since then, she has worked tirelessly with and for these individuals and families – a commitment acknowledged a few years ago when Julie was awarded the Order of Australia Medal. The Committee celebrated Julie's pioneering spirit and her generous and tireless work for the Support Group by bestowing on her a Life Membership with the following words:
Julie, your love and commitment to all Leukodystrophy sufferers and their families and your deep belief and faith in the Brigidine philosophy of strength and gentleness has been expressed with great integrity through all that you have done and achieved since establishing the ALDS on 17th August, 1992. You have shared our journeys and enriched our lives. Thank you for making such a difference.
Julie Thomas being awarded Life
Membership by committee members of ALDS 2010
In turn, Julie thanked her community and all who have supported her in this wonderful ministry – what a wonderful partnership.
Some Achievements

Books of Stories: We have had four different editions – 1994, 1997, 2001 and 2007. Each book contains stories written by a parent or sibling of a special person suffering from a Leukodystrophy.
'A Day to Remember' was held on Sunday 10th August 2008 at Kilbride Centre, Albert Park Victoria and was attended by 30 ALDS families and other members.
Web Site: This has been very successful in the way it has been able to provide information to people regarding
Leukodystrophy. As a result we receive emails not only from people in Australia, but different parts of the world, including USA. It also provides news as to what is being planned re a function in the future – e.g. Golf Day, The Long Walk, a special Meeting or Dinner. The newsletter is now published each quarter and special news or publicity.
DVD: This was published in 2007 during Carers Week and it is entitled 'Making a Difference' and runs for approximately 25 minutes. The four people who feature in this are Dr. Michael Fahey, Earl Schonberger, Bob Wyborn and Julie Thomas. It also has a Photo Gallery of some of our children. One of the aims of this production was to make the ALDS more widely known, so copies have been sent to some neurologists, allied health professionals, families and a few teachers who work with children who have special needs.