Members of  the global network, Talitha Kum are dedicated to the prevention, rescue and rehabilitation of survivors of human trafficking. This work is both challenging and often risky.
On St Josephine Bakhita day 2020, Pope Francis met together with Sr Gabriella Bottani, Talitha Kum' s International Co-ordinator, the Galileo Foundation and others to launch a new fundraising project to help resource this key work.
SUPER NUNS is an project aimed to reach a whole new range of potential supporters. As Patricia Murray IBVM, Secretary of the UISG reported on Vatican Radio, "thanks to a partnership between the Galileo Foundation, some popular street artists and an international communications platform, the work of the "super nuns" will be illustrated for all to see, as will the great spirit of the survivors". The work of these women religious is super in the sense of often being daring, dangerous and prophetic in both society and the Church, reaching places that call for courage and deep hope.
This project is one creative way of letting people know of the work of the Sisters and others and inviting people of goodwill to play a part in bringing an end to human trafficking  and helping survivors restore their lives.
To learn more about this creative approach to fundraising aimed at supporting the work of Sisters and others in Talitha Kum go to the following links:
https://www.vaticannews.va/en/church/news/2020-02/super-nuns-talitha-kum-day-prayer-human-trafficking.html
https://www.patreon.com/SuperNuns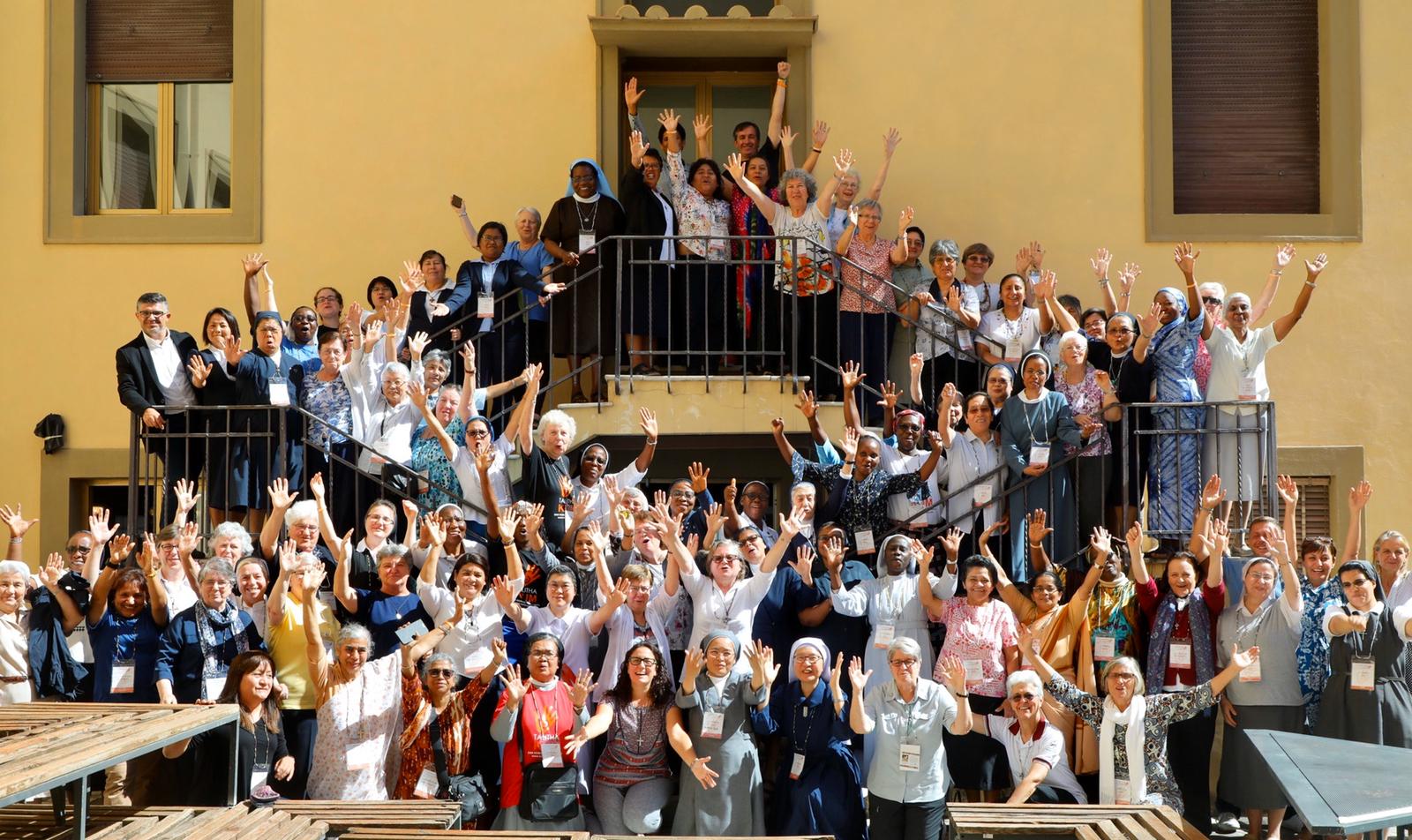 (Members of Talitha Kum during the 10th Assembly in Rome in September 2019)