The community gathered at Brigidine College St Ives to mark the significance of entrusting the land upon which the College stands, established by the Brigidine Sisters in 1954, to the custodianship of Kildare Ministries. Those gathered included Brigidine Sisters, past and present College staff and students, College Board and Kildare Ministries Trustees.
A representative journey was made across the campus acknowledging and reflecting on significant places and moments in the history of the College and the Brigidine Novitiate.
The Brigidine Sisters present proclaimed their gift with these words:
"With faith and confidence, we, the Brigidine Sisters, entrust Brigidine College St Ives and all that surrounds its mission to the stewardship of the Trustees of Kildare Ministries".
Those gathered acknowledged the generations of Brigidine women who founded and nurtured the school and the years of dedicated work of the staff, parents and community supporters whose efforts have led to the school flourishing.
To signify the official handing forward of the governance of Brigidine College St Ives, Sr Chanel Sugden, Sr Maree Marsh and Rosemary Copeland unveiled a commemorative plaque which records this transfer of stewardship. In the spirit of Brigidine hospitality those present then witnessed the cutting of a commemorative cake and enjoyed fellowship together.
Text and images by Di Lawrence – Director Development and Community Relations, Brigidine College St Ives.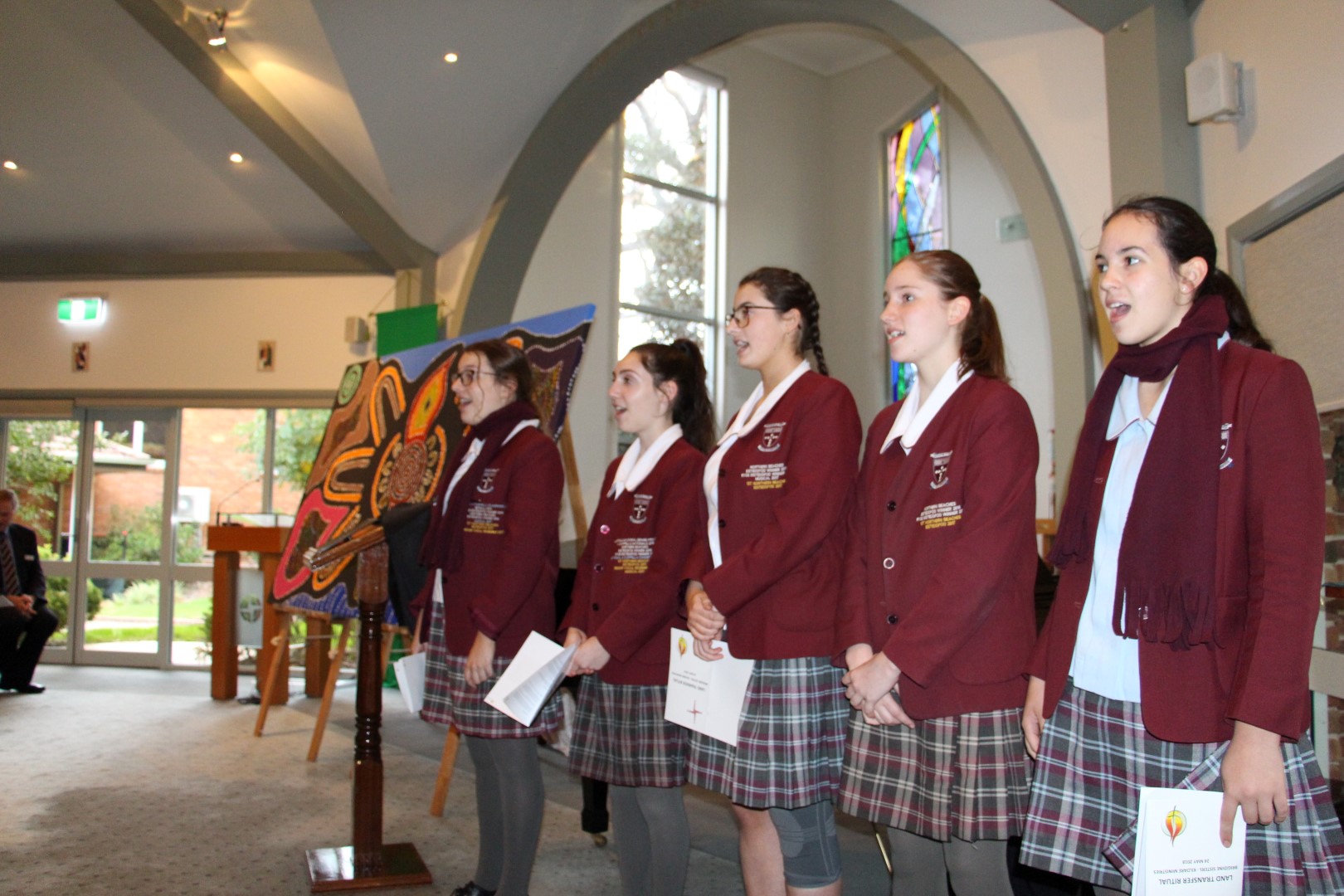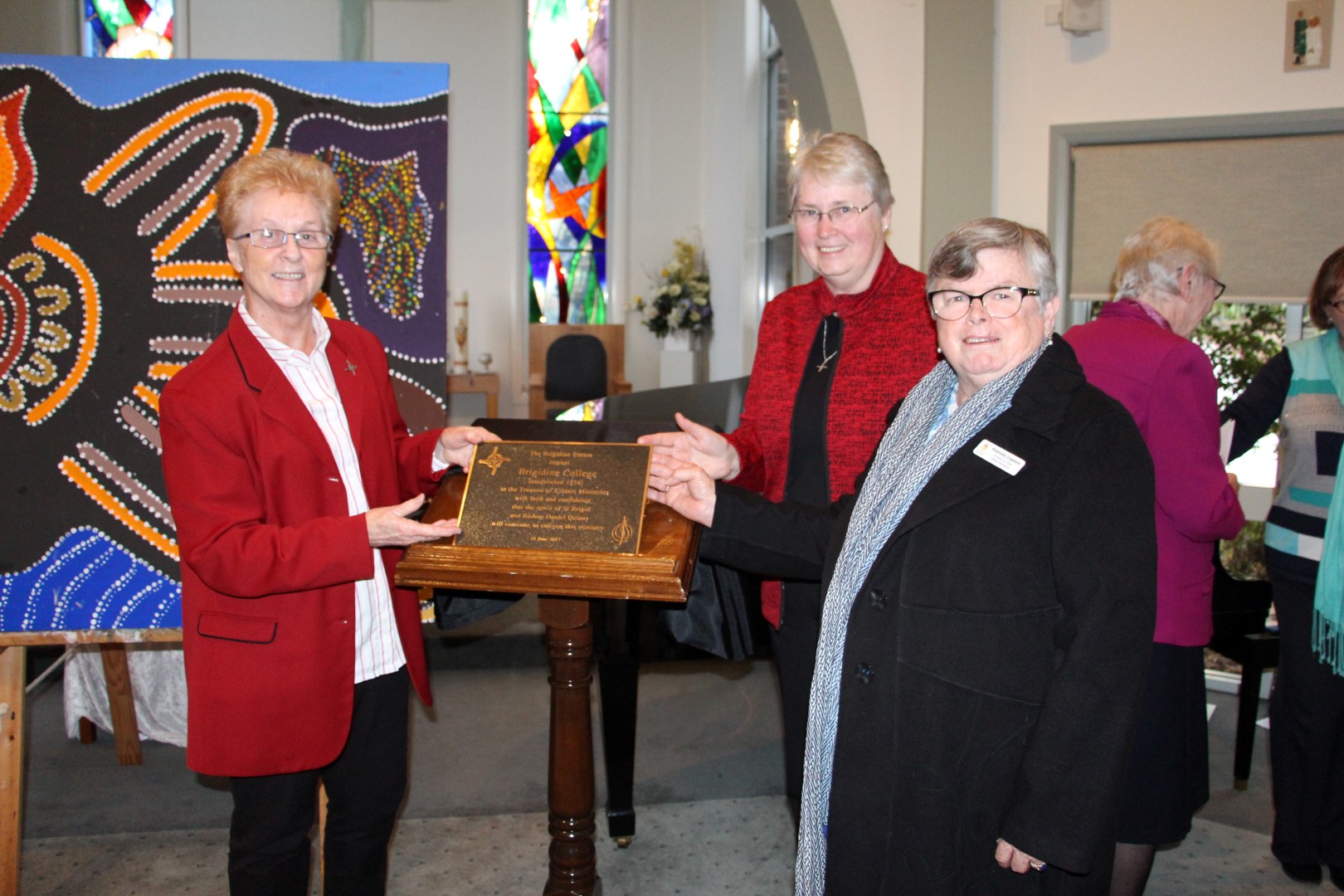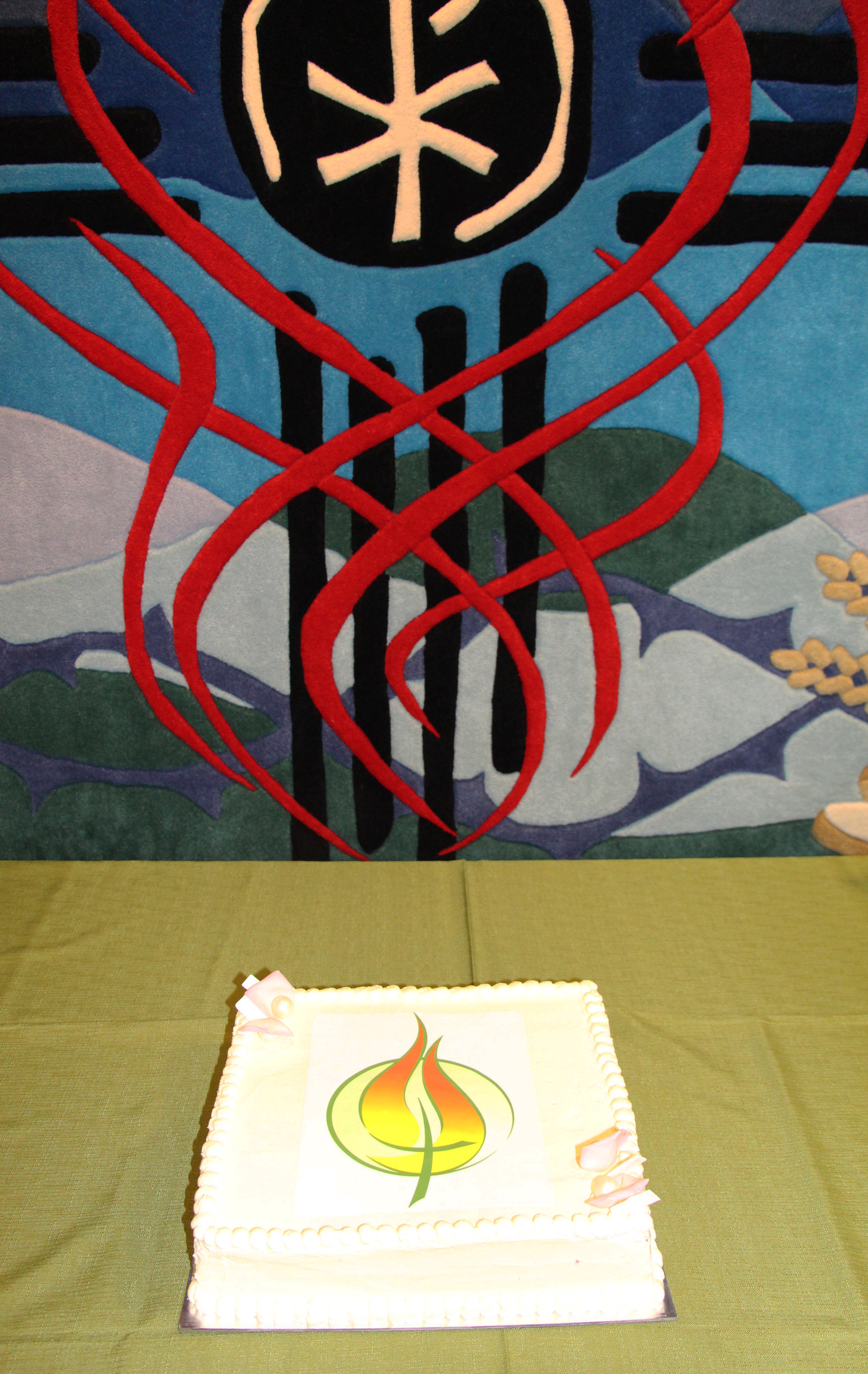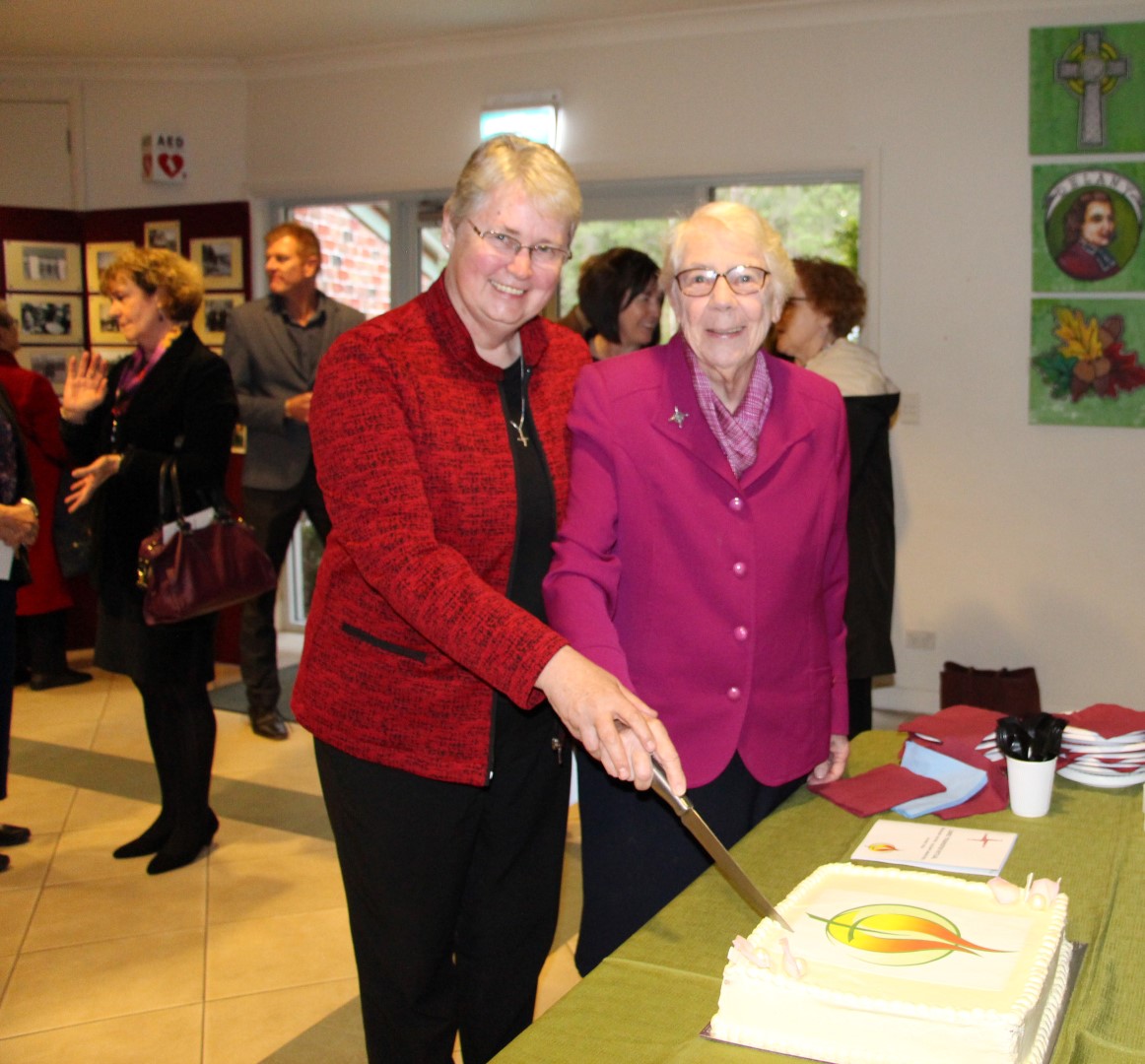 Sisters Anita Murray & Maree Marsh cutting the cake.