On Monday 13th August 2018, Marian College Ararat celebrated entrusting of stewardship of the land on which the College stands from the Brigidine Sisters to the new governance of Kildare Ministries.
From its inception in 1888, the Brigidine Sisters have governed the development of Marian College Ararat and been responsible for the property. As part of the change over to the governance to Kildare Ministries, we will be celebrating this auspicious occasion with many of the Brigidine Sisters and Trustees of Kildare Ministries.
The handover ritual will dignify the Marian College story, of our pioneering nuns after whom our new Houses are named and the generosity of the Parish Priests serving in Ararat at the time.   Our story reflects the emergence of the township of Ararat in the discovery of gold, mining and farming.  It celebrates the many Brigidine Sisters who have lived and served in Ararat and who had an active hand in the expansion and progress of Marian College.   A commemorative plaque will be unveiled marking the co-missioning.
We welcomed back many Brigidine Sisters and past Principals as well as teachers who had been a part of the College over the years. We celebrate the rich Brigidine tradition which underpins the strength of the College. Our motto of Strength and Gentleness reflects the journey that Marian College has enjoyed for the past 130 years.
(Donna Wood – Promotions and Community Liaison, Marian College, Ararat)
Guests gathered during the Ritual at Marian College, Ararat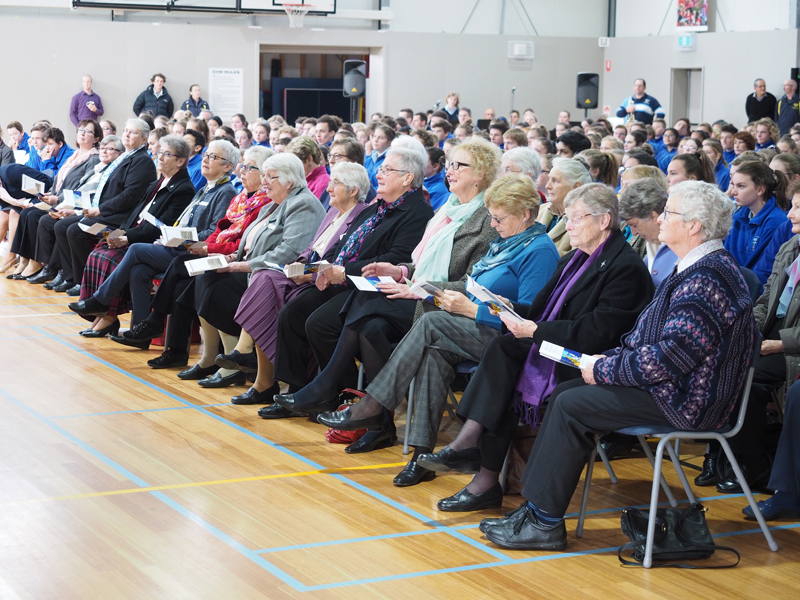 Past principals, students, Sisters and others in front of Marian College, Ararat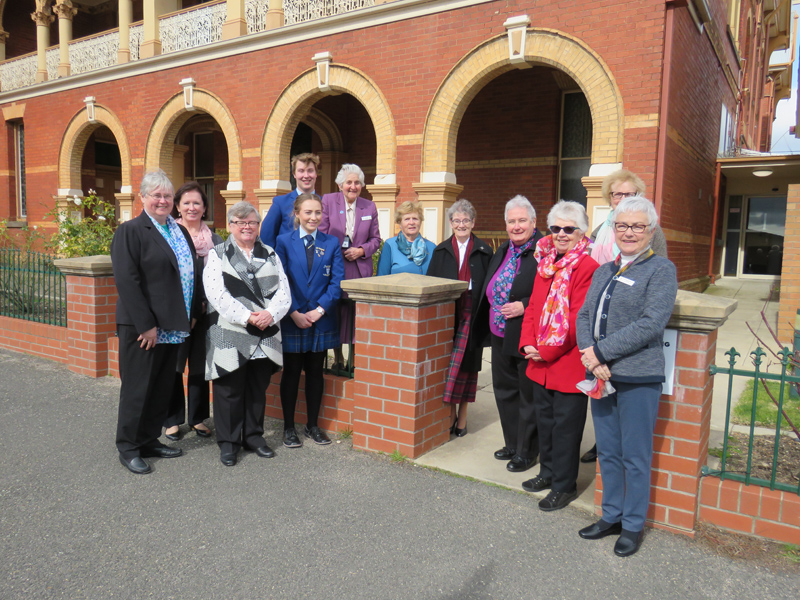 Sr John Spurr csb with two past pupils who attended he ritual.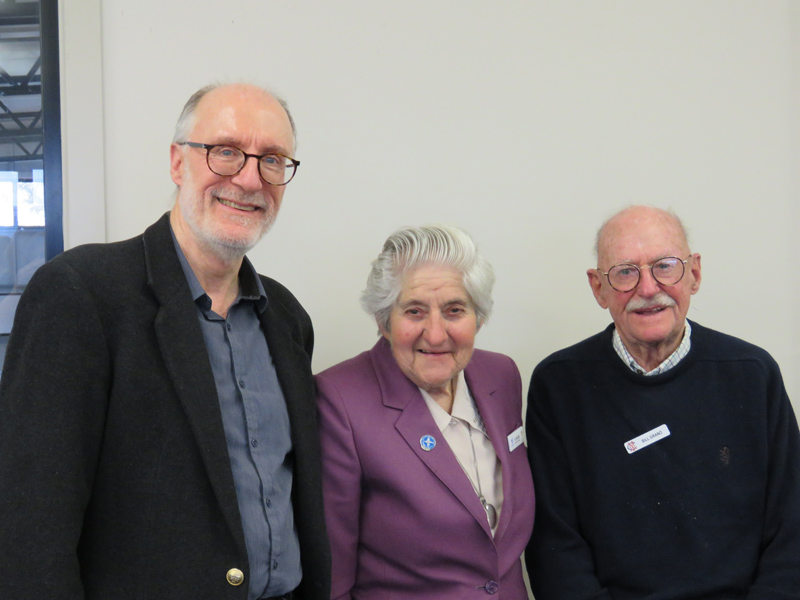 The plaque that marks this significant occasion and the transfer of land at Marian College Ararat.