Feast of Saint Brigid – February 1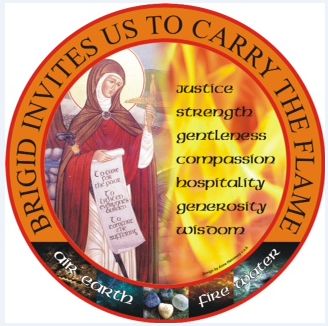 May the light of Brigid's flame remind us of the light that can come from one small candle.
May the memory of Brigid move us to provide shelter to those who seek safety and freedom.
May the vision of Brigid open our hearts and our minds to new possibilities of life and of service wherever we are.
And may our celebration of Brigid fill us with renewed joy and hope. AMEN.