Brigidine Sisters and their colleagues are mindful of the urgent plea of Laudato Si' to respond to the cry of Earth and peoples rendered poor.
The Season of Creation invites us to further reflect, raise awareness and take action with reverence for our Common Home.
In his message for this time, Pope Francis calls us to use the season to "cultivate our ecological conversion."
"If we learn how to listen, we can hear in the voice of creation a kind of

dissonance.  On the one hand, we can hear a sweet song in praise of our beloved Creator; on the other, an anguished plea, lamenting our mistreatment of this our common home".
Pope Francis
The key points of Pope Francis' message for the Season of Creation 2022 can be accessed here:  https://laudatosimovement.org/news/the-4-key-points-of-the-popes-message-for-the-season-of-creation/
A resource guide prepared by Members of the Season of Creation Advisory Committee invites us to unite around this year's theme, Listen to the Voice of Creation.  Season Of Creation Resource Guide 2022 (1)
The Letter.
Take the time to view the story – Pope Francis' Message for our Earth
Table Prayer suggestion: Season of Creation Prayer –  "Called to Your Table" –  (Claud Mba /CAFOD)  Click here: Called to your Table – Prayer for Creation, CAFOD
Prayer for Season of Creation  (Claire Griffin csb): Prayer for Season of Creation
More  Season of Creation Prayers from CAFOD can be accessed here:  https://cafod.org.uk/Pray/Prayer-resources/Care-of-creation-prayers
Solas Bhride – Season Of Creation Series:  https://solasbhride.ie/event/season-of-creation-listen-to-the-voice-of-creation/
A comprehensive Resource from Jesuit Forum, Canada – offering  Reflections for the Season of Creation, including  interrelated and entwined goals of the Laudato Si' action platform:  Open Space Living LaudatoSi-web
Emmaus Productions offers two reflective video clips for the Season Of Creation 2022.  Click here:  https://www.emmausproductions.com/special-feature/care-for-creation-prayer-day-2022/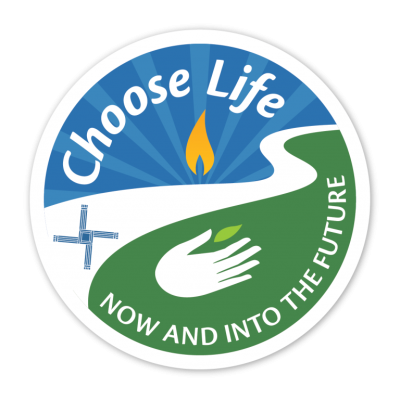 "… Love of nature can only be authentic in solidarity with indigenous peoples who do not distinguish themselves from the plants, animals, rivers and mountains which inspire their languages practices, and spirit. So loving one must include the other."    Fatima Measham.
Congregational Forum 2022