'From little acorns, grow mighty oaks.'
In August 1992, Mary Minehan csb and Phil O'Shea csb arrived in Kildare Town to further explore the spiritual and cultural heritage of St Brigid of Kildare.   Their ministry and presence led to the dreaming, building and official opening of Solas Bhríde Centre & Hermitages in 2015.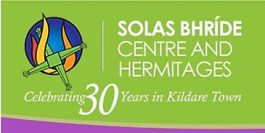 As the Solas Bhríde Spirituality Centre's Summer Newsletter suggests, 'from little acorns grow mighty oaks!'  A year of celebration begins this month to mark Brigidines'  30 Year ministry in Kildare Town.
Upcoming events, invitations and opportunities  are offered to visitors and digital viewers in the Summer Newsletter 2022 which can be accessed here:  Summer Newsletter 2022 Solas Bhride
Further insights, reflections and information  about future events are available on the Solas Bhríde Website:  https://solasbhride.ie/
Recently, as a contribution to Heritage Week, Phil O'Shea csb,  Emer Conway (Community Energy Mentor)  and Liz Cullen (Cairde Bhríde Member) presented the 'Sustainability & Biodiversity Project at the Heart of Solas Bhríde'. https://youtu.be/rI68j3L7dl0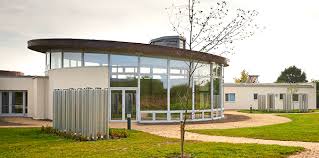 "We hope that the many visitors, pilgrims and digital viewers will be inspired to make their own contributions to enhancing our Earth and all creation."  – Solas Bhride, Heritage Week, 2022