World Day of the Poor 2022 is celebrated on 13 November and this year focuses on the values of solidarity and responsibility.
In his message for the 6th World Day of the Poor, Pope Francis invites us to greater solidarity and responsibility for the poor in society, stressing the importance of putting our faith into practice through personal involvement that cannot be delegated to others.
Pope Francis notes that World Day of the Poor in 2022 comes  "as a healthy challenge, helping us to reflect on our style of life and on the many forms of poverty all around us."
As Brigidine women committed to social and ecological justice, we are challenged to deepen our awareness of the many forms of poverty and its interrelated causes.    We are called to act – personally, communally and in collaboration with others.   Through companionship, attentiveness, advocacy  and respect, we embrace solidarity with the community of life.
Pope Francis's full Message can be accessed here: Message World Day of the Poor 131122 Pope Francis
CAFOD UK offers a prayer resource for World Day of the Poor:  Prayers for World Day of the Poor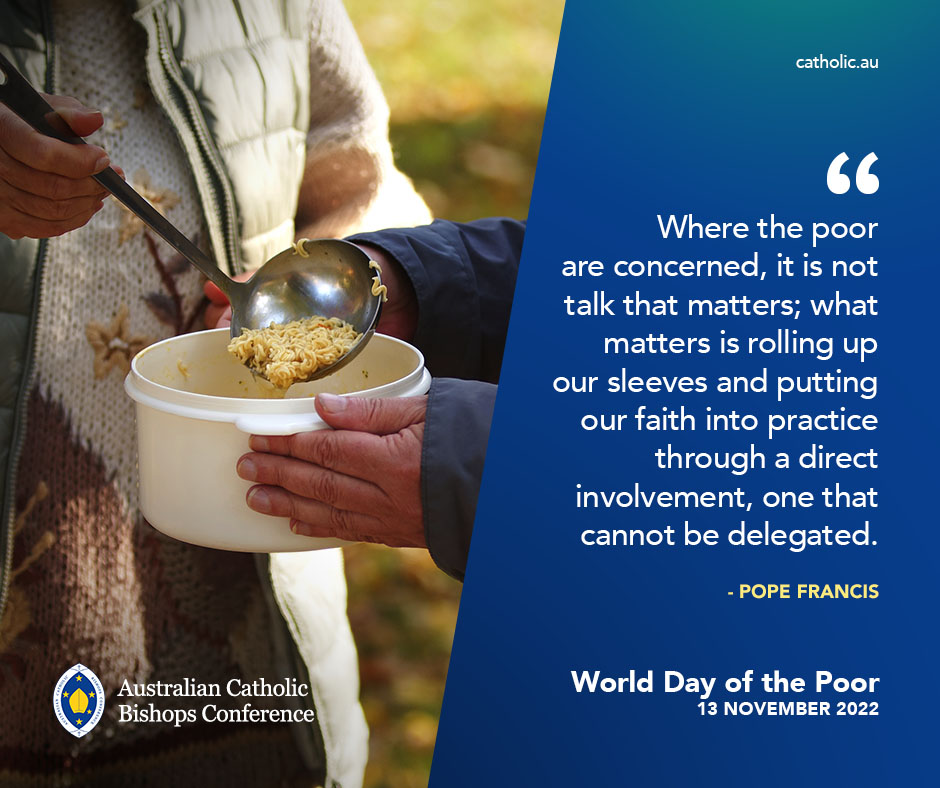 May this 2022 World Day of the Poor be a graced moment:
    –  challenging us  'to listen and respond to the cry of all life pleading,  'Am I not your Neighbour?'     
    –   calling us 
'to respond to the cry of earth and peoples made poor.'
Congregational Forum 2022