St Edward's Parish in Windsor, UK has a new Parish Centre adjoining the church building. Within the centre, one of the meeting rooms has been named and dedicated to St Brigid to recognise the outstanding contribution and work of the Brigidine Sisters in that parish over many years.
The beautiful icon of St Brigid in the St Brigid Room was painted by Sr Stella, a Bernardine Cistercian Sister, who formerly live at St Bernard's Convent, in Slough.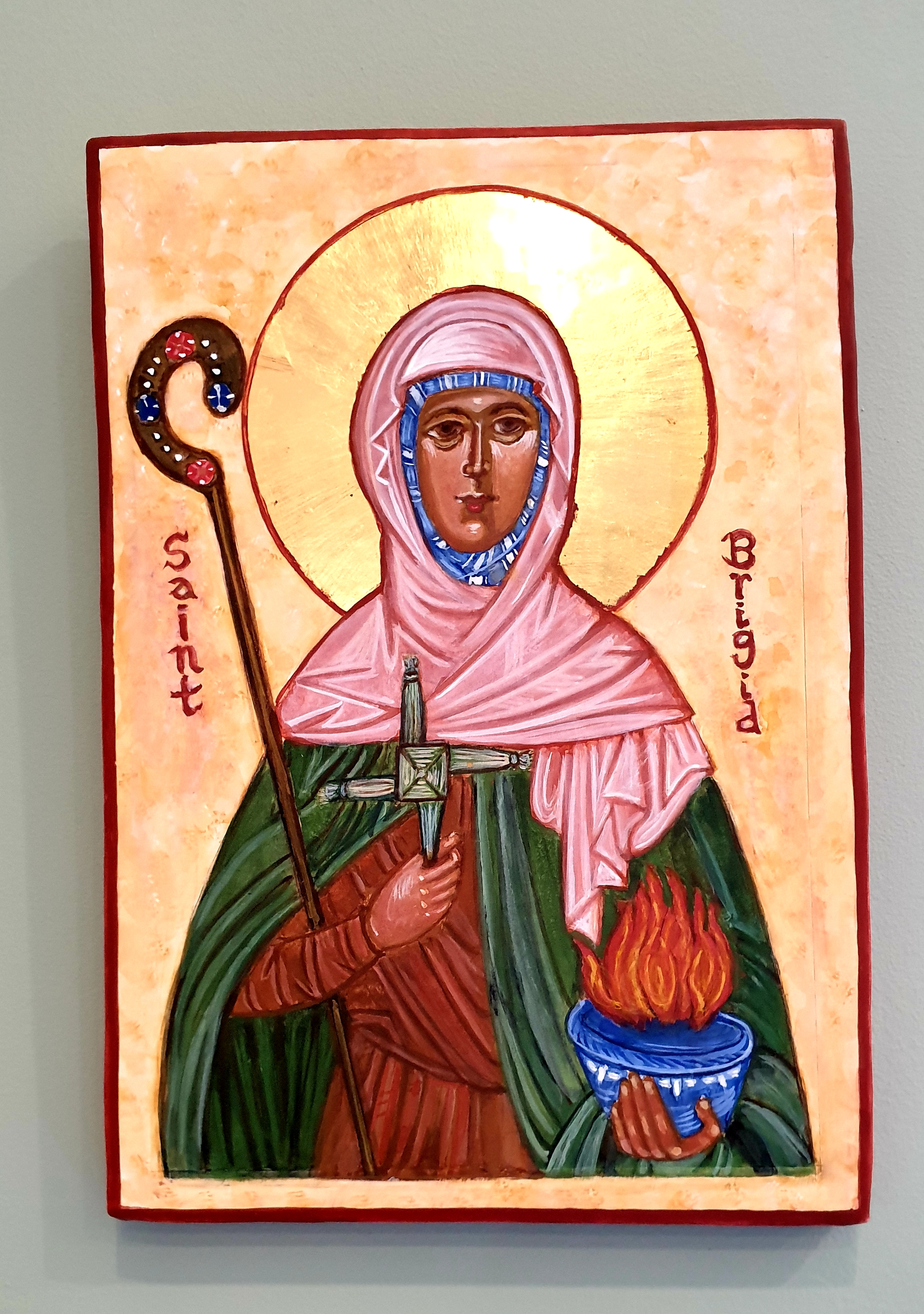 A St Brigid's Cross, carved from oak by Michael Prendergast of Ballinteer in Dublin is also on display in the St Brigid's Room. Michael and his wife Nora are long-time friends of Brigidines. They visited our sisters at the Mexican Mission in Xalapa and also did volunteer work with the sisters there.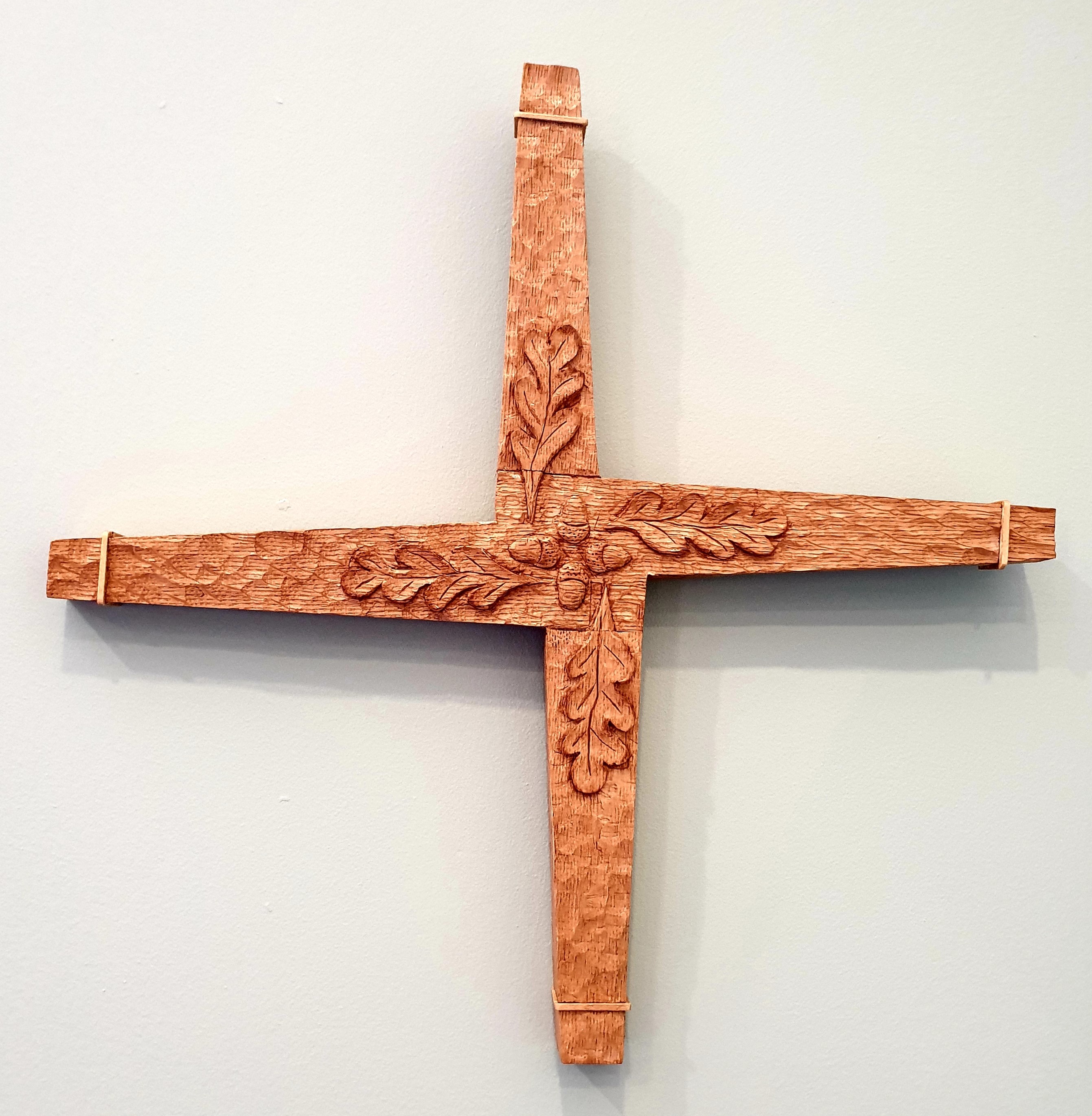 The icon and the St Brigid's Cross were commissioned and donated by the Brigidine Sisters.