February 8 is the feast day of St. Josephine Bakhita, who was kidnapped as a little girl. She was sold and resold into slavery in Sudan and Italy. Once Josephine was freed, she dedicated her life to sharing her story of deliverance from slavery and comforting the poor and suffering.
A Vigil Mass will be celebrated on Thursday 7th February, 7.30pm at St Patrick's Cathedral, Melbourne at 7.30pm
A Mass will be celebrated at St Mary's Cathedral, Sydney on Friday 8 February at 2.00pm.
For details of celebrations in other places check out your local church and Community bulletins.
World Day of Prayer Reflection and Action Against Human Trafficking 2019 Joint Statement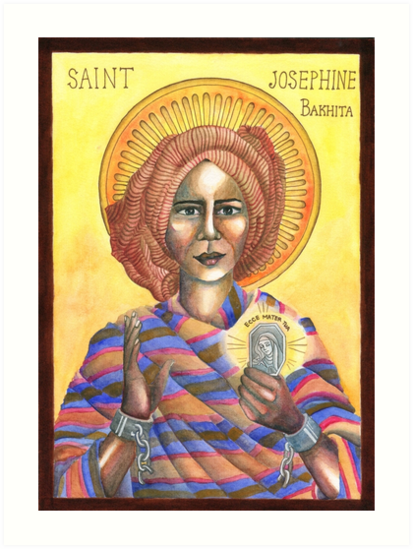 (Artist unknown)