Three new signs have been created and installed in the grounds of St Joseph's College, Echuca. The plan for these signs was first imagined by student leaders – 'The Fire Carriers' at the College.
The artist, Caroline Smith, a teacher at the College, drew inspiration from the Yorta Yorta community in crafting these stunning symbols of reconciliation, inclusivity and a connection with the indigenous history of Echuca.
The pieces also reflect the College's commitment to acknowledging and paying respect to the original custodians of this land and their elders past, present and emerging.
St Joseph's Community is indeed blessed with the gifts and talents of Caroline and all who supported her in a variety of ways in developing this initiative!
The first foundation of Brigidine Sisters in Victoria was in Echuca in 1886. Today, Brigidine Sisters maintain a lively interest, contact and support of St Joseph's College which is now in the care of Kildare Ministries.
For further information go to: https://www.sje.vic.edu.au/   or    http://www.kildareministries.org.au/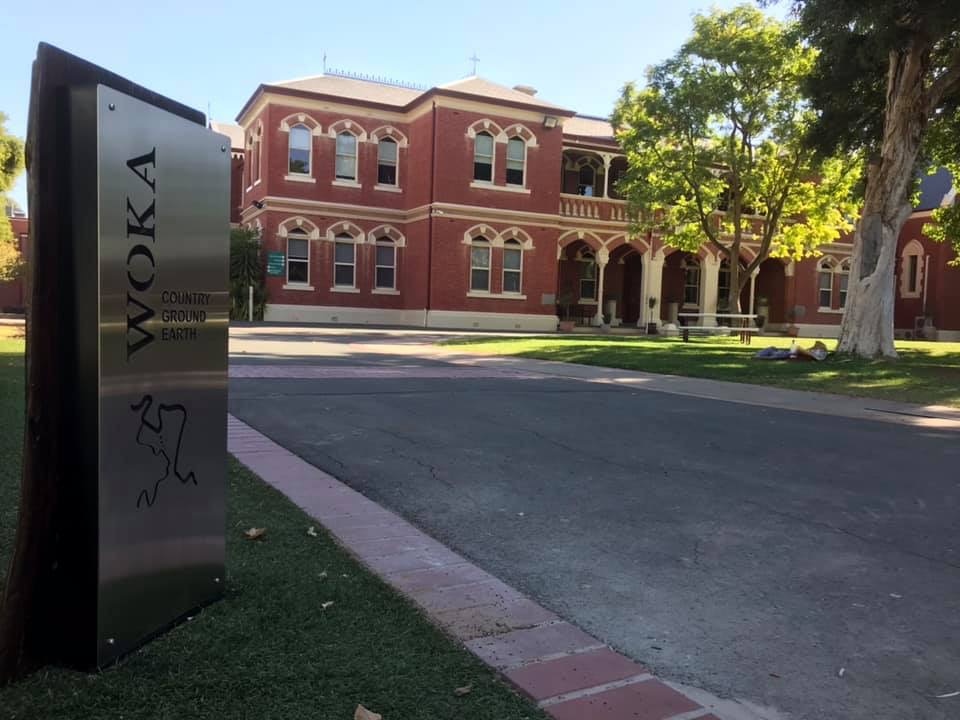 The Entrance to St Joseph's College, Echuca