On 8 July many of the Sisters in the I/UK and US Community gathered in Tullow for their Summer Assembly Day.
Triona O'Driscoll csb  welcomed the 80 people gathered for the Assembly. The Opening Ritual was led by Anna Hennessy csb, before a reflection on Divine Energy in Our Daily Lives was shared by  Brenda Kindregan, Cairde Bhride and much appreciated by all.
This theme was picked up from that of the 2016 Brigidine Congregational Forum – Divine Energy Animating Fresh Possibilities.
To read a report by Patricia Mulhall csb about Brenda's address go to:
BRIGIDINE ASSEMBLY TULLOW JULY 2019 REFLECTION by Brenda Kindregan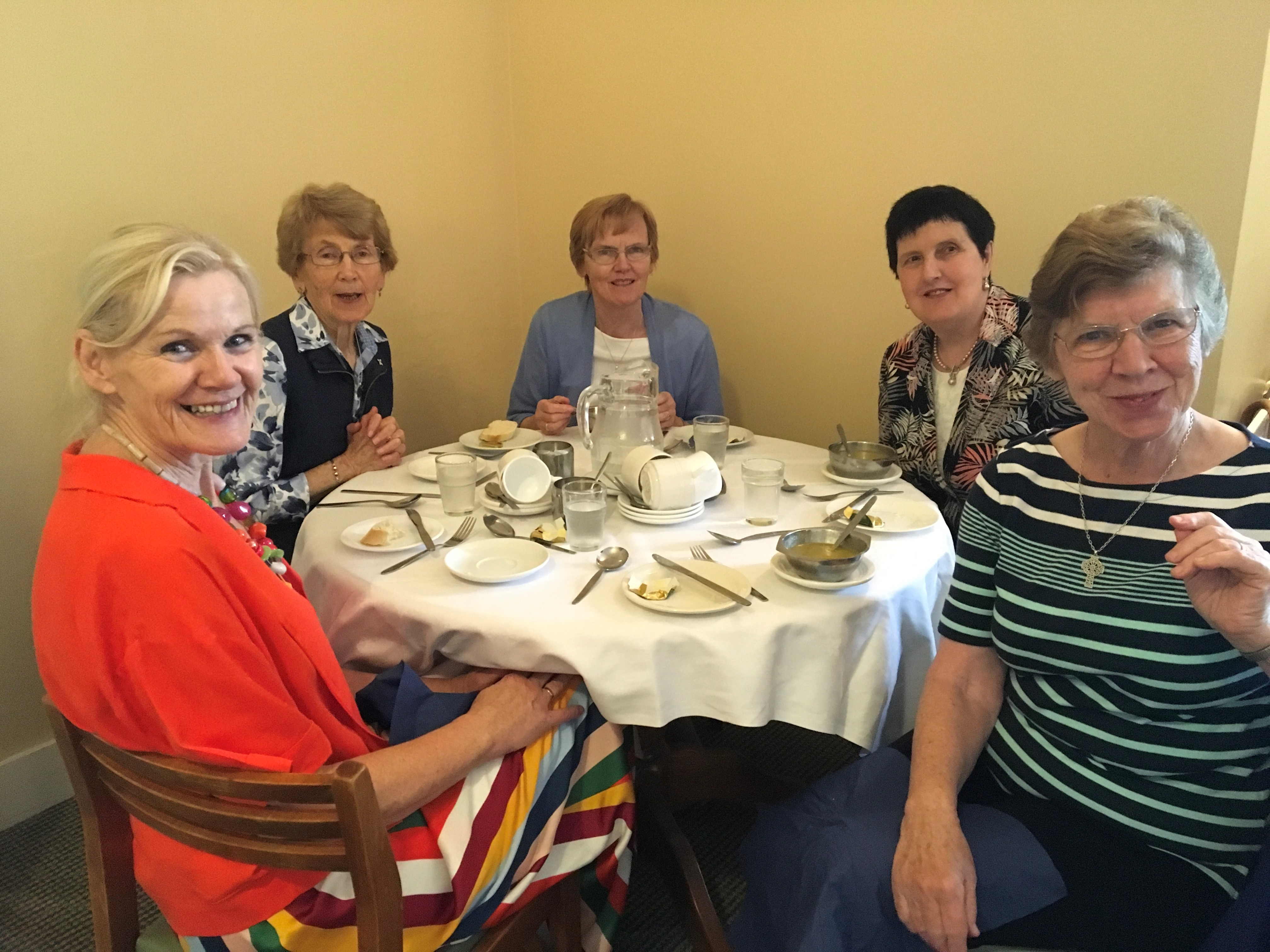 Brenda Kindregan (in orange jacket) with Brigidine Sisters and guests at lunch during the 2019 Summer Assembly Day in Tullow