The community of Marian College, a secondary College for girls in West Sunshine, Victoria was involved on 14 August 2018 in a truly marker moment in its proud history.
With a passionate conviction of the value of Catholic education, the Brigidine Sisters arrived in Sunshine just over 60 years ago. The recent event at Marian marked the unfolding mission of providing Catholic education, by entrusting the custodianship of Marian College to the Trustees of Kildare Ministries. This signifies a change in the role of the Brigidine Sisters here, from one of responsibility and governance to one of accompaniment. The gathering signified the closing of a long chapter in Brigidine history.
From its very inception, the college has catered for the needs of young girls from migrant backgrounds, newly arrived in Australia and seeking the promise that our country of plenty has to offer. Over the years, the intake of students has come from a wider area of the Western Suburbs including Sunshine, St. Albans, Altona Meadows, Hoppers Crossing, Caroline Springs and Derrimut. The increased numbers of enrolments has led to the development of a creative and innovative master plan supporting a program of learning and teaching that has always been held in high regard.
Currently, the Marian College community serves 780 students and their families with surnames representing 59 nations from across the globe. The diversity of cultures and religions that has characterised this College, is one of its enduring strengths.
A simple but moving production at the beginning of the ceremony saw many of the current students enact the story of the creation of Earth from Genesis 1, that of the care by the original custodians of the land, the arrival of the Brigidine Sisters and now of Kildare Ministries. The ceremony also acknowledged the generations of many dedicated Brigidine women who founded the college and nurtured the girls at Marian and the generations of dedicated staff, parents and benefactors who have been part of the College community.
Leo McInerney – Assistant to Co-Principals Faith and Mission.
A Marian College student with Brigid Arthur csb former Principal taking part in the ritual ceremony.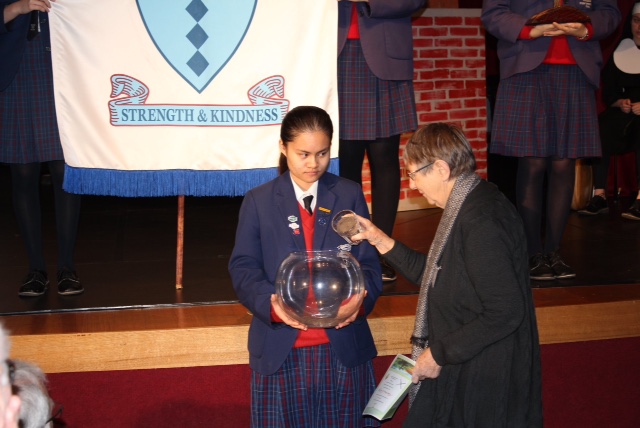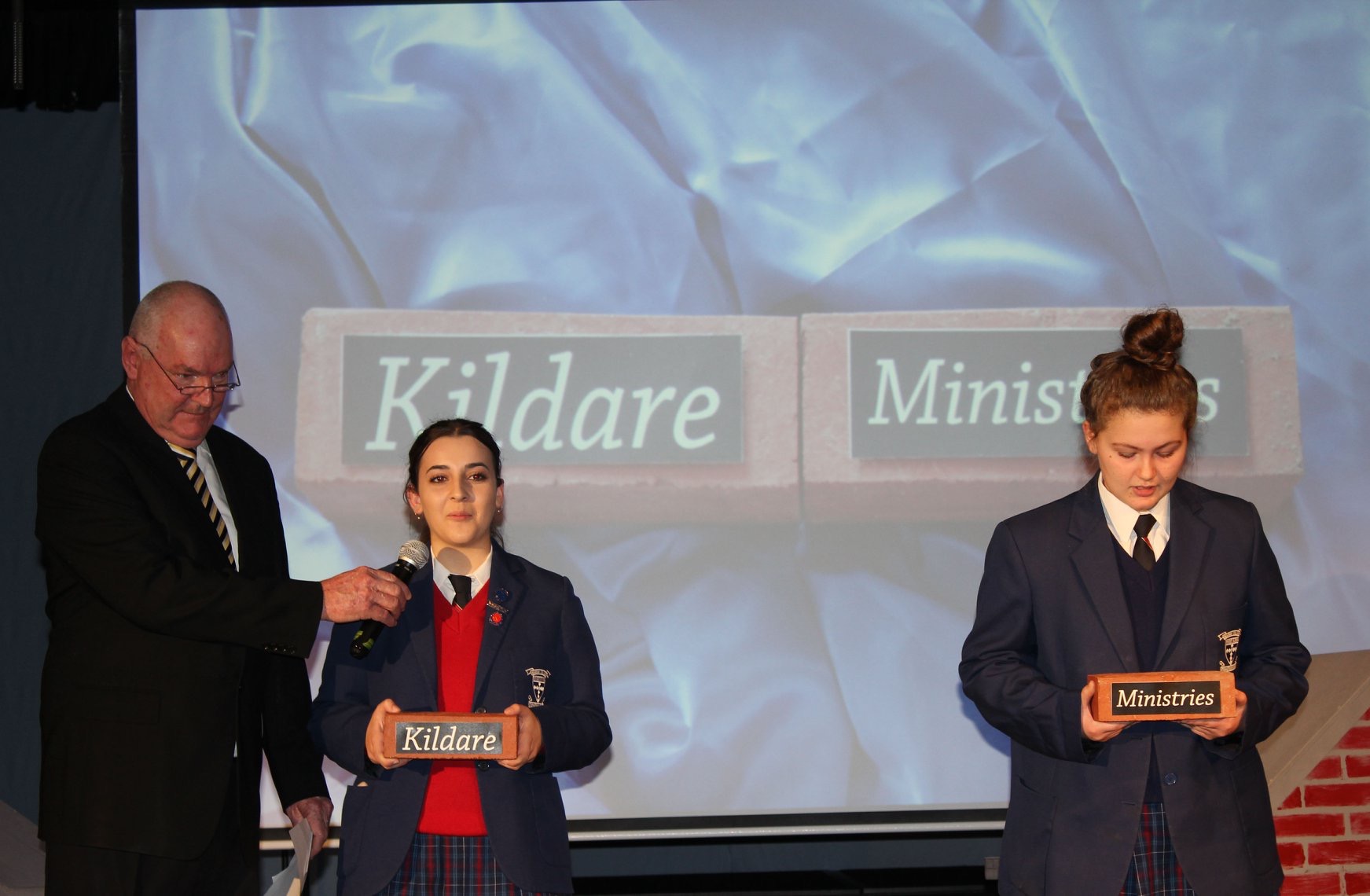 Brigidine Sisters among the guests at the ceremony.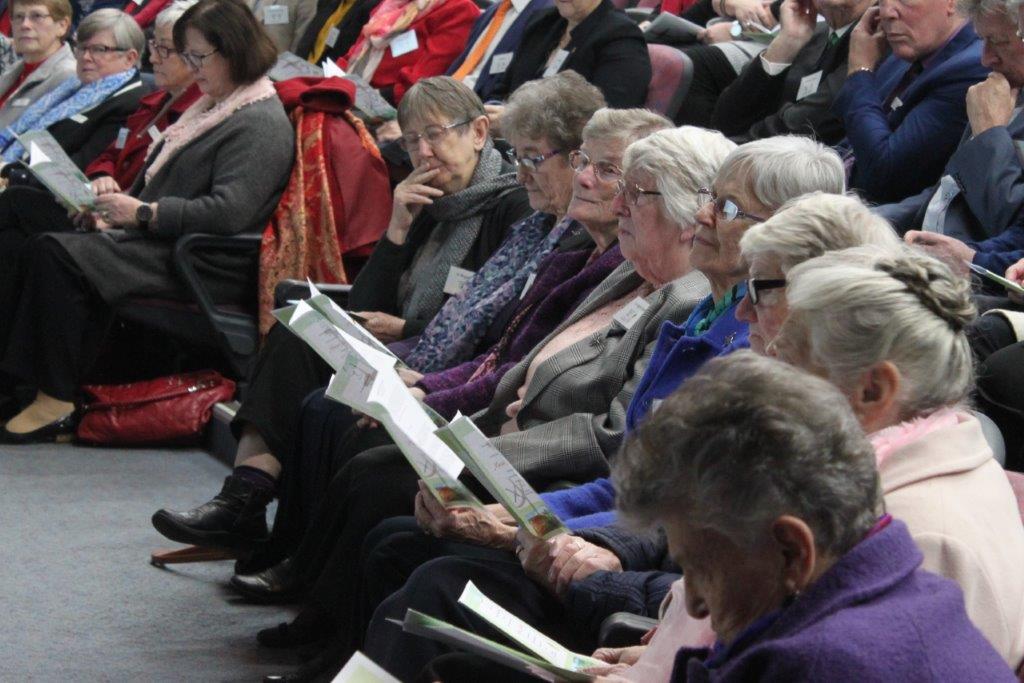 Co -Principal, Ray Pisani welcomes all to the ceremony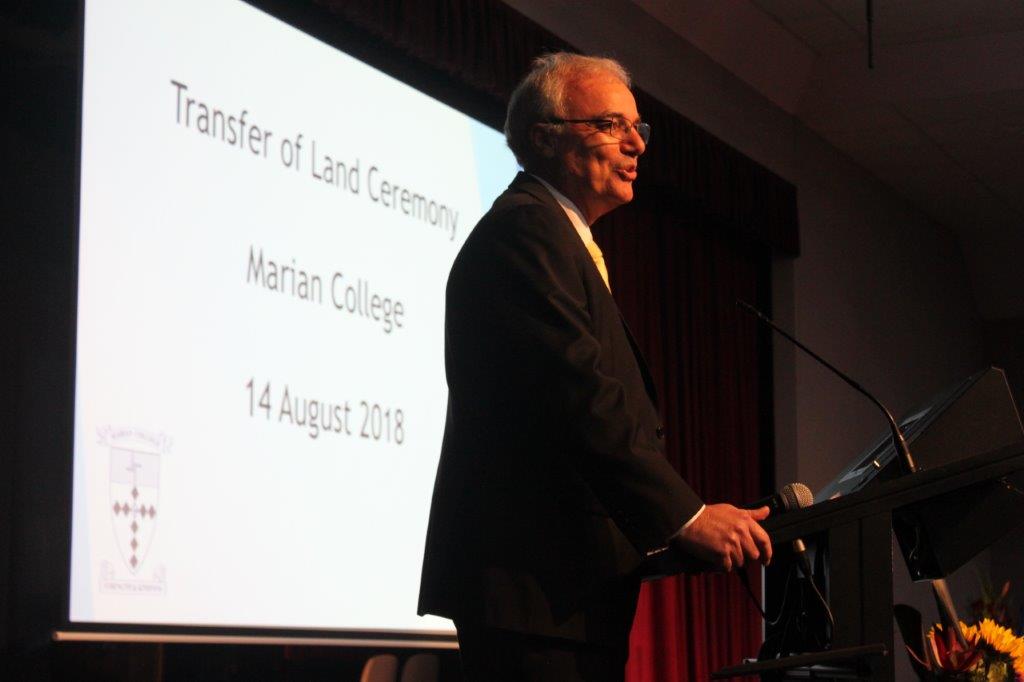 Kildare Ministries Staff, College leaders with College chaplain and Brigidine SIsters  at the ritual of transferring the land to the Trustees of Kildare Ministries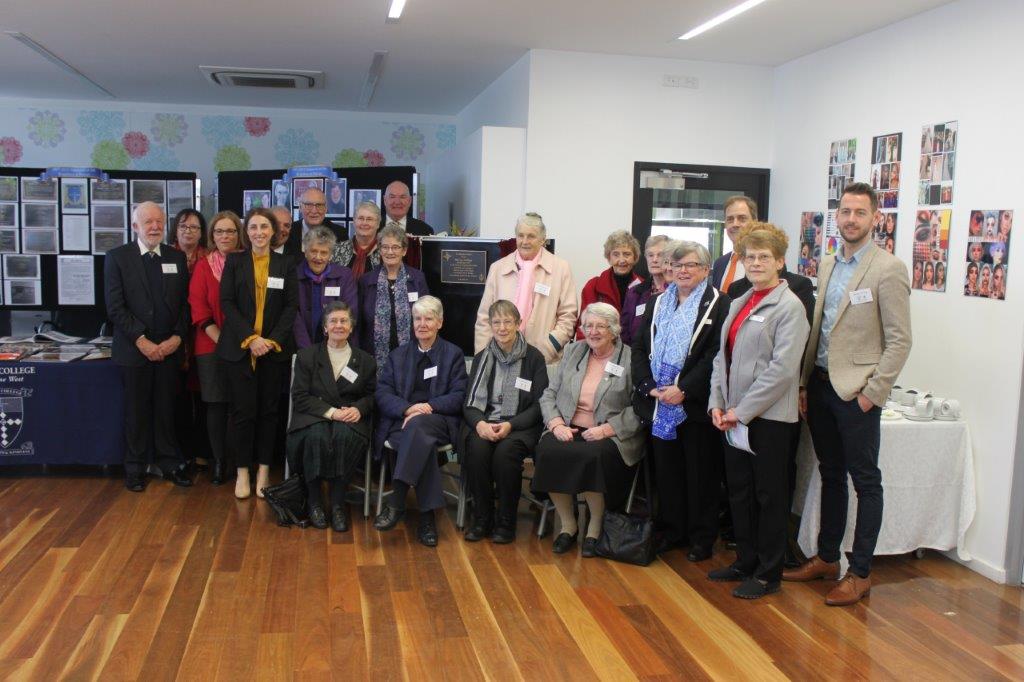 A special cake to be cut and shared to mark the significant occasion.