Brigidine Sisters in all corners of the Congregation acknowledge World Day Against Trafficking in Persons – 30 July 2022.
We know that human trafficking and slavery occur in every country around the world and we are committed to supporting the work of a number of  Advocacy and Action Networks.  Such Networks and Organisations offer us regular updates – providing information, enhancing awareness and challenging us to action.
To learn more, go to some of the links below:
Talitha Kum (Talitha Kum latest Report included)
US Catholic Sisters Against Human Trafficking
Religious in Europe Against Trafficking and Exploitation    
Australian Catholic Religious Against Trafficking Humans   (for ACRATH latest news and upcoming events, click here: ACRATH Newsletter July 2022)
We can each use our awareness, voice, purchasing practice, networks and resources to help eliminate human trafficking and slavery.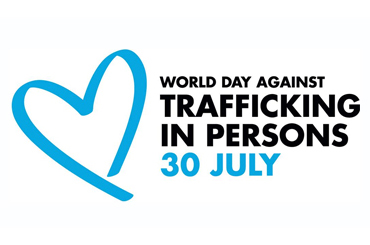 Being informed:  This year's theme focuses on the role of technology as a tool that can both enable and impede human trafficking.   For more information, take a look at the short video clip on the ACRATH website.