Free to choose whether to migrate or to stay…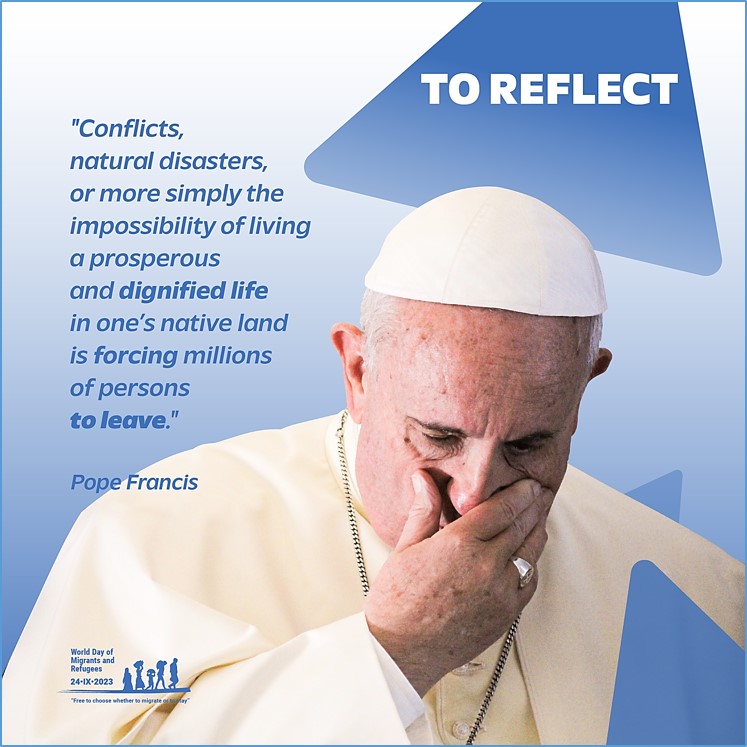 Pope Francis encourages us to take time to reflect, to pray and to consider our lifestyles on World Day of Migrants and Refugees.
In his message for the 109th World Day of Migrants and Refugees (24th September), he emphasises that all too often people are not choosing, but are forced, to leave their homelands – to leave all that is culturally and socially familiar.
He promotes reflection on the right that has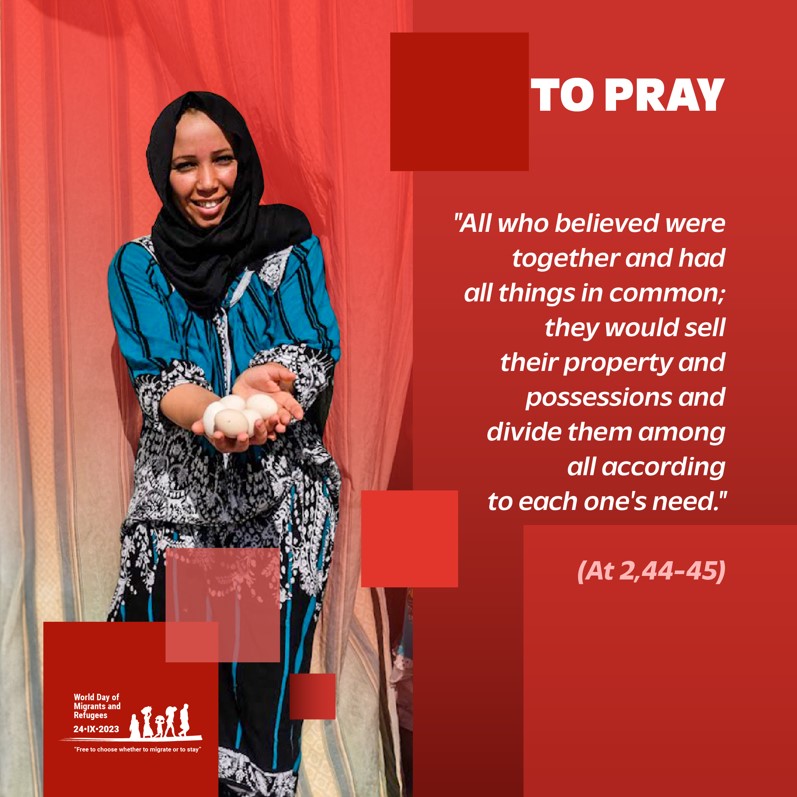 been seemingly overlooked at international level: the right not to have to migrate or, in other words, the right to live with dignity and safety in one's own land.
"Migrants flee because of poverty, fear or desperation. Eliminating these causes and thus putting an end to forced migration calls for shared commitment on the part of all, in accordance with the responsibilities of each."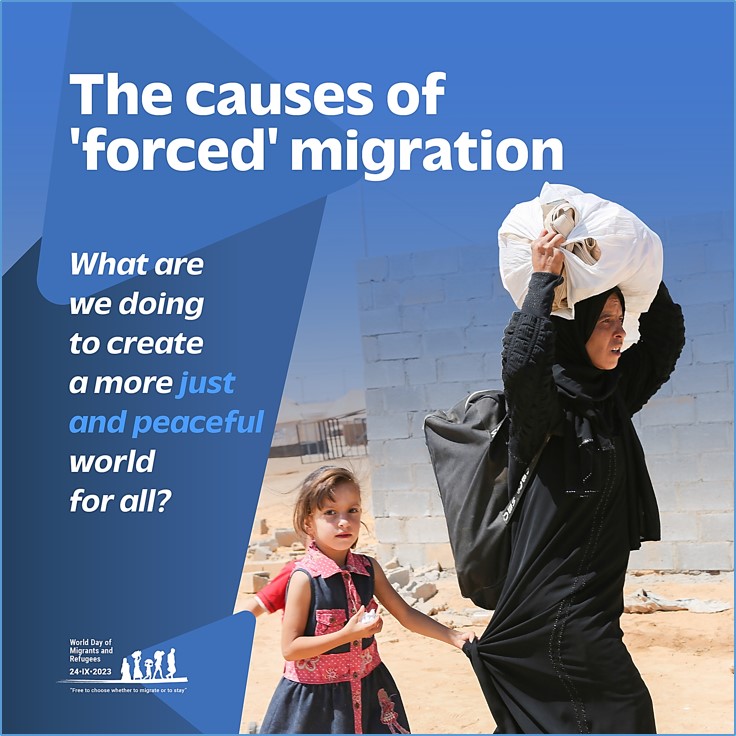 He calls for all to be peace-makers – to live and work for the common good.
He also calls for all to "welcome, protect, promote and integrate everyone, without distinctions and without excluding anyone."
We are encouraged to take a moment to reflect on what kinds of concrete efforts we can make on the local level to support those who have been forcibly displaced.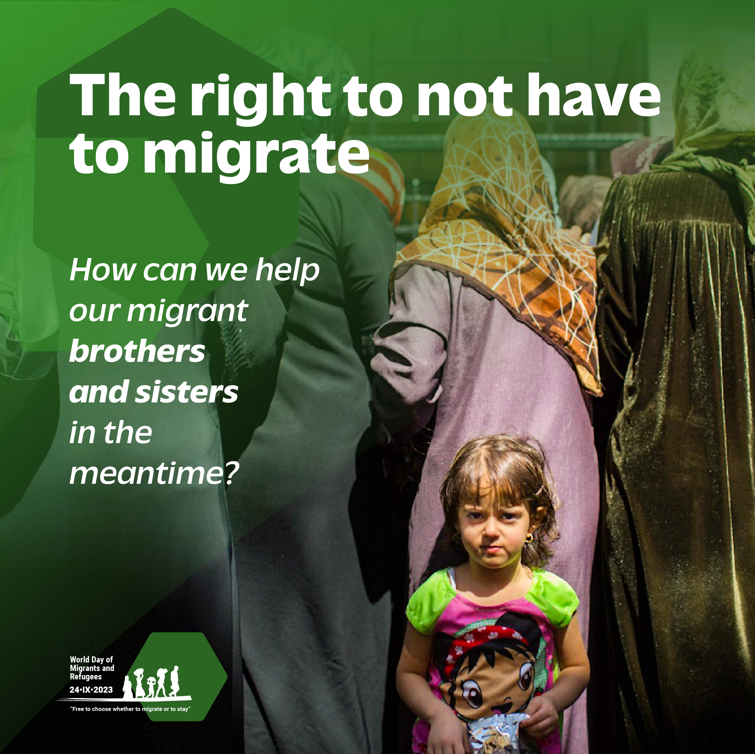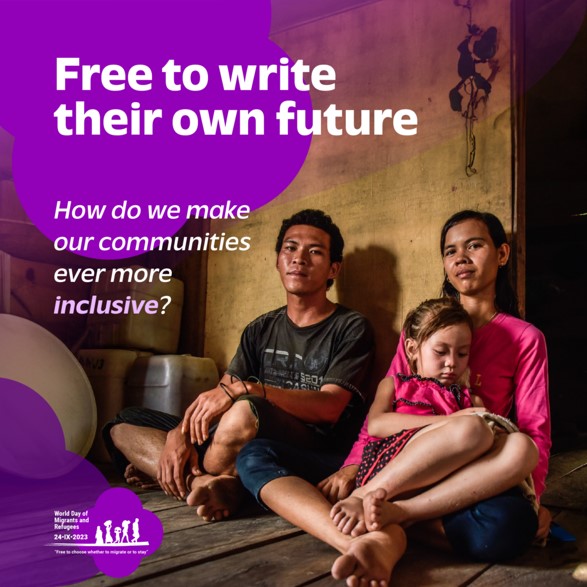 Read the full WDMF Message:
Message for World Day of Migrants and Refugees 2023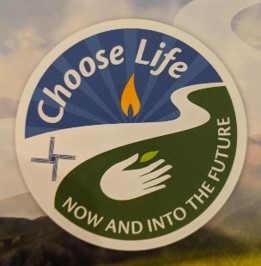 "
For I was hungry and you gave me food, I was thirsty and you gave me something to drink, I was
a stranger and you welcomed me, I was naked and you gave me clothing, I was sick and you took
care of me, I was in prison and you visited me" (Mt 25:35-36)