On January 26th, Brigidines living in Australia will enjoy the break in routine that comes with a National Holiday.
We acknowledge with gratitude the many gifts, blessings and freedoms that surround our lives and ministries.
We remember with gratitude the Brigidines who travelled from Ireland to Coonamble in 1883 – and the Australian Brigidine Story that has unfolded in the past 140 years.
We give thanks for the ancient history of Australia's first people – their lives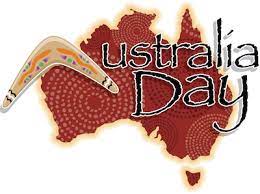 and stories, their deep connection to the land , their wisdom and their continuing presence and contribution to society.
We are also mindful of injustices within Australia's Story – and on Australia Day 2023 we are particularly aware that Australia's first people are asking non-indigenous Australians to hear their voice.
Perhaps during the National Holiday, Brigidnes and friends in Australia could take some time to reflect, consider….    From the Heart
Happy Australia Day!