The Gathering Place is a retreat and spirituality centre with a contemplative focus. Its beautiful chapel, simple accommodation and pleasant grounds offer a welcoming and reflective environment in Canberra, Australia's National Capital.
There is a yearning that pulsates throughout every human culture to seek truth and to honour the sacred. Just as monasteries have been communities of seekers, places of learning, writing and theological study, places where simplicity of life, hospitality, contemplative prayer, silence and work are the rule of life, so the Gathering Place offers some elements of the monastic tradition in a contemporary way.
The Gathering Place was founded in 1994. It offers spiritual seekers of diverse backgrounds opportunities to find the silence and solitude they needed to explore the contemplative way.
For those who choose, The Gathering Place also offers hospitality, companionship and conversation with others on a similar path.
Today, we find ourselves in a critical moment in the history of the world when the wisdom of the world's great religious traditions need to be respected. Since the mystical stream has always been an important part of the human experience and the source from which belief systems emerge, we have chosen to guide others in deepening their understanding of this through the Scriptures, the riches of tradition, wisdom texts and the great literature of the world.
Voices from Benedict to Bede Griffiths; from Hildegard of Bingen to Francis of Assisi; from Eckhart to Merton; from Thomas Berry to Charles Birch; voices from the Orient, like Chuang Tzu, Rumi, Gandhi, all have their place in the contemplative stream that leads back to the mystical source from which belief systems emerge as do the voices of our contemporary prophets, poets, scientists, environmentalists, sociologists, etc. We also acknowledge that our indigenous people have insights to offer from their culture and we are only now beginning to learn about their traditions and their spirituality.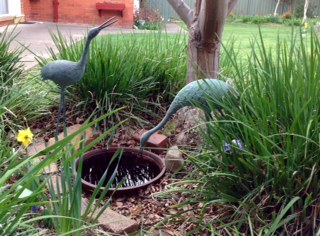 The Gathering Place is in a quiet location, 5 minutes by car from the city. It is also within walking distance to the Dickson shops, local eateries, swimming pool, Dickson wetlands and the Mount Majura Nature Reserve.
Address: 4 Bancroft Street Dickson
ACT 2602
Email: gatheringplace@netspeed.com.au
Phone: (02) 6247 8848
www.gatheringplace.org.au